REQUEST FOR INFO: If anyone has info about an ACORN request for proposal, or on how Scott Harshbarger was chosen, please forward it along with a way I can verify that you are who you say you are. Unless you specify otherwise, I will guarantee your anonymity, including the name of your firm or organization.
___________________________________________________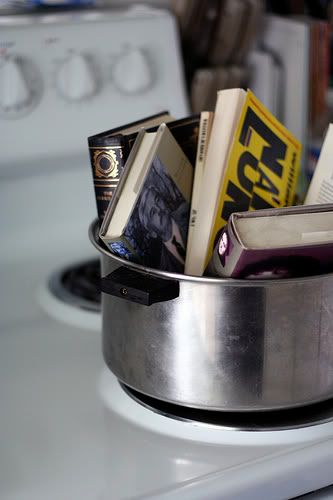 ACORN CEO Bertha Lewis first said last Wednesday that the group would name an independent auditor by Friday ("within 48 hours"), and then said it would do so yesterday.
As of 10:30 a.m. today, this Google News search for Sept. 21-22 on "ACORN auditor" (not in quotes) showed no evidence that it has done so, nor did the group's web site.
Meanwhile, Lewis is resisting calls from the likes of Darrell Issa (R-CA) to appear before the House Oversight and Government Reform Committee.
The ACORN defunding roll call vote from last week shows that the Committee's Chairman, Edolphus Towns (D-NY), voted "no." So did Democratic Committee members Elijah Cummings, Dennis Kucinich, Diane Watson, Stephen Lynch, and Danny Davis. Some oversight.
Back on point: Bertha Lewis seems to be blithely assuming that any auditor they ask will gladly come in and do whatever work ACORN wants done.
That isn't how it works, dear.
There is no requirement to bid on an audit engagement if asked, and there is a long list of reasons to believe that many potential auditors will not only shy away from taking on this task, but that they will also run away from the "opportunity" as fast as their legs can carry them.
Taking a look at this lengthy but helpful guidance identifying what prudent auditors should consider, there are more red flags than used to be seen in Moscow during military parades:
The decision by the audit firm to accept or retain a client is crucial because of the potential risk of being associated with certain clients. The potential damage can range from financial loss, loss of prestige, to the ultimate demise of the audit firm. Engagement risk is considered to be composed of three components: client's business risk, audit risk, and auditor's business risk.

…. In evaluating engagement risk, audit partners considered management integrity to be the most important factor ….

…. Client acceptance decisions are increasingly important due to continued fee pressure and litigation risk, which make it essential that audit firms carefully consider the potential benefits and costs of association with prospective clients.
Most people will already see some serious issues brewing. (/understatement)
Let's look at each of the risks.
…. Client's business risk is …. the risk of the entity not …. continuing to survive. There could be going-concern issues, inflated profit goals, or operations in volatile industries that can impact an entity's risk.
That one's pretty easy to understand. If the client doesn't survive, the auditor doesn't get paid. If the unpaid amounts are large enough, it can hurt the firm financially. In ACORN's circumstances, given the uncertainty and track record of the potential client, only a large audit firm would (or should) even think about touching this audit and taking on this risk.
Now to audit risk (bolds are mine):
Audit risk is "the risk that the auditor may give an unqualified opinion on materially misstated financial statements." There are certain factors that will impact the level of audit risk. Some of those factors include high volume of significant year-end transactions, financial reports not prepared in a timely manner, and material weaknesses in internal controls. More experienced partners tend to rank management's attitude toward internal controls as the most important audit risk factor. These factors may not be detrimental to the client, but the issuance of an unqualified opinion when not warranted can be devastating to an audit firm.
ACORN's known past problems are largely traceable to weak controls. They have usually been followed by promises to improve controls, followed by failures to improve controls. The $1 million embezzlement by the brother of founder Wade Rathke during 1999-2000 was hidden by Rathke and remained undiscovered until 2008. At some point you have to wonder if management is sincerely interested in improving controls.
Bertha Lewis may expect that ACORN's auditors won't be giving an opinion on the group's financial statements, but that doesn't really alter the issues raised in the excerpt. In fact, in an audit of operations of the type ACORN seems to expect, the lack of internal controls becomes a more important reason to turn down the engagement. In a financial statement audit, if controls are less than satisfactory, the auditor can still issue a report if he believes that the control problems don't materially affect the accuracy and reliability of the financial statements. But a report on the controls themselves forces, or should force, an auditor to dig a lot deeper. He is expected to identify every control problem he possibly can, assess its potential impact, suggest a cure, AND to evaluate the "control environment" (i.e., management's seriousness about controls).
Then, of course, there's the auditor's business risk (over and above not being able to collect fees; bolds are mine):
Auditors also face risk from their existence as a company. By providing services to clients, firms are open to the risk of their business. Auditor's business risk is defined as "… risk to the auditor from association with the client (including) … potential litigation cost …." During the acceptance of a future client, auditors can look for factors that may impact the risk of being associated with the client. …. some of the high-risk factors include frequent changes in auditors, high number of lawsuits, and an initial public offering. Auditors have the ability to control their business risk by carefully analyzing future clients.
The easiest way to control the business risk of being associated with ACORN, and the litigation risk involved with not uncovering everything your client expected you to uncover, is to not take the engagement.
Then there's the matter of potential scope limitations. Auditors expect to be able to see anything and everything they ask for. When there's pushback from the client, red flags go up and alarm bells ring. Any potential auditor of ACORN is going to need an ironclad guarantee of full cooperation, with serious penalties for anyone associated with ACORN who resists.
If ACORN imposes any up-front scope limitations (and based on the group's non-transparent history, there's reason to suspect they will), the auditor is ordinarily obliged to tell the client's board and other users of the report (in this case, I would hope that means "the general public") what those limitations were. Those reported limitations will necessarily impact the perceived credibility of the auditor's report. They may expose the firm to litigation for agreeing to them, if those limitations prevented the firm from finding problems that appear in the future — problems that might have been found if no limitations had been in place.
Last week, I suggested that "There are four private entities qualified to comprehensively audit ACORN's operations and its hundreds of entities from top to bottom. They are, in alphabetical order: Deloitte, Ernst & Young, KPMG, and PricewaterhouseCoopers."
I also wrote that, "The firm chosen must be assisted by FBI agents that for the duration of the assignment are independent of the influence of Attorney General Eric Holder. The auditors and the G-men must have unfettered access to all records at all offices of all ACORN and ACORN-related entities. The G-Men will have to take charge of anything the auditors find that appears to be criminal in nature."
One could hardly blame the firms if they say "no thanks."
(Image found at Going Concern.)
_________________________________________________
UPDATE: The choice (also saved here for future reference) isn't a firm, it's a guy, and a politically compromised one at that:
The community activist group ACORN said Tuesday it has selected a former Massachusetts attorney general to investigate its housing program and other public service projects after employees were caught on video giving advice to a couple posing as a prostitute and pimp and Congress moved to cut off its federal funding.

Democrat Scott Harshbarger, a lawyer whose specialties include corporate governance, will conduct the internal investigation. ACORN said the review would be "aggressive, thorough and far-reaching."
Notice how "audit" and "auditor" changed to "investigate" and "review."
Harshbarger may claim to be independent in fact, but that's dubious, and he is certainly not independent in appearance. He almost definitely isn't going to carry out what ACORN's promised out last week:
ACORN's chief ordered a total audit of her anti-poverty agency on Wednesday after "indefensible" employees from Brooklyn to Baltimore got caught telling people how to cheat the system.

"I will clean this house," CEO Bertha Lewis vowed on CNN.
Note how the press has acquiesced thus far to the change in objectives.
I should also point out that Harshbarger, at one pivotal point in his career, was shown to be lacking something he will need a lot if he is to even hope to do his job right — courage:
Harshbarger found public prominence and political success, like Janet Reno, by prosecuting cases in the day care sex abuse hysteria of the 1980s. He obtained the conviction of Gerald Amirault and other employees of the Fells Acres Day Care Center in Malden, Massachusetts. The Amirault conviction has been widely criticized as a gross miscarriage of justice by publications as politically diverse as The Wall Street Journal (e.g., April 30, 2004) and The Nation (e.g., Feb. 28, 2002).
That last sentence from Wiki is a gross understatement. No one other than those in the case who were brainwashed at the time by clever shrinks seriously believes the Amiraults were guilty. Dorothy Rabinowitz of the Journal won a Pulitzer largely for her work exposing Harshbarger's sham prosecution and refusal to back down when, after their conviction, it became obvious that he had railroaded the family. If it seems unusual that a WSJ person would win a Pulitzer, you're right. But Rabinowitz's body of work is as good as anyone's, anywhere, ever.
Unless he gets a lot more help than I would think he can assemble, whatever Harshbarger does will not be anywhere in the neighborhood of the promised "audit."
UPDATE 2, Sept. 23: I beat up on the poor journalism relating to Harshbarger's appointment displayed by the Associated Press's Sharon Theimer at NewsBusters.