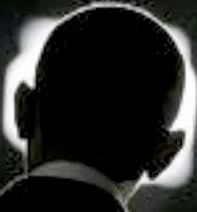 TOPSIDE UPDATE: Belated thanks to Michelle Malkin for linking; she has a truly troubling vid at her own post guaranteed to shake up any parent who wants their kids to grow up thinking for themselves.
Michelle also gets a hat tip for linking to a Smart Girl Nation post about a high school teacher's state-run health care indoctrination. Go to SGN, look at the quiz, and ask yourself, "What do you think the teacher believed is the answer to Question 6? Then compare it to the truth even the apparatchik Associated Press has been forced to acknowledge.
___________________________________
(begin original post)
When Barack Obama made his September 8 speech to America's schoolchildren, those of us who objected were ridiculed and accused of hypocrisy because Ronald Reagan had given a similar speech in November 1988, even though his successor had already been chosen. Obama's defenders also conveniently "forgot" that Democrats shrilly objected to a school speech by Bush 41 in 1991, even holding hearings.
Dear Leader's defenders said, "Hey, this isn't politics. It's just a pep talk with no agenda."
Tell that to the parents of the freshman class at New Trier High School's frosh-only Northfield Campus. On Friday, September 18, a day already cut short by a planned 12:20 p.m. dismissal, the "Leadership Team" decided to dedicate a 45-minute "extended adviser room" period, accompanied by "follow-up discussions in World History," to "the significant messages inherent in his (Obama's) speech."
Parents were not informed on a timely basis as to what was going to happen, and were given no specific instructions on how to have their child opt out of the "discussions."
A New Trier parent informed me in an e-mail that at a parent meeting on the evening of Monday, September 14 (bold is mine):
….our Principal, Jan Borja and Assistant Principal Paul Waechtler …. (did not) mention this political ploy, I mean upcoming event. Not a word! …. (Instead) they bravely waited for the cover of our computer screens to let us know their intention (via e-mail). To foist all this on us without mention of opting out only adds further insult to their maneuver.
This means that most parents probably did not learn of the district's plans until Tuesday evening, giving them all of two business days to mount any kind of objection, thus virtually ensuring that the indoctrination enterprise would come off without a hitch.
Did I say "indoctrination"? Here's the full text of the Obama-vapored e-mail New Trier sent to frosh parents on Tuesday, September 15 (bolds are mine):
Having watched President Obama's Speech on Education, the Northfield Leadership Team has decided to take up the teachable moment and to discuss with our freshmen the significant messages inherent in his speech. In our attempt to educate the whole child, we talk often about responsibility, work ethic, creativity, critical thinking, problem solving, goal setting, service learning, commitment, and a safe and respectful learning environment. To hear the President of the United States acknowledge these themes in education enhances what we are teaching at the Northfield campus. We believe that the freshman year is the perfect time to begin these conversations.

On Friday of this week the freshmen will have an extended adviser room of 45 minutes. At that time President Obama's speech will be shown and a discussion, facilitated by the adviser, will take place. We are excited about creating a safe environment where multiple perspectives can be heard. There will also be follow-up discussions in World History classes on that day.

Possible discussion questions for the students on Friday are:

Why do you think President Obama listed the responsibilities of teachers, parents, and the government before discussing your responsibility for your education? What does this highlight for you, the audience?
What are you "good at" and what do you have "to offer" your family, friends, and community?
What could you do here at New Trier that will help you continue to do these things well?
At the beginning of freshman year, it is important to start thinking about what direction your life will take. How do President Obama's words, "write your own destiny" and "make your own future" apply to you right now?
In the speech, President Obama spoke of some of the steps of Effective Effort. Identify them, using direct quotations from the text to support your assertions.
Respond to President Obama's final questions for you: "What's your contribution going to be? What problems are you going to solve? What discoveries will you make? What will a president who comes here in 20 or 50 or 100 years say about what all of you did for this country?"

Thank you, in advance, for allowing us the opportunity to have these meaningful discussions. We would encourage you to continue these important conversations at home.

Jan Borja, Principal
Paul Waechtler, Assistant Principal
Another parent made the key point in her response to the e-mail that Barack Obama is, or at least should be, irrelevant to what the Leadership Team was supposedly trying to accomplish (bolds are mine):
…. it is with suspicion that I read your intentions to show President Obama's speech. Is it the message or the messenger you wish to promote? I would agree that the message is a positive one but the messenger need not be a political figure. Why not save the valuable time of viewing the speech, spare yourselves the potential backlash from parents who have concerns regarding the political nature or "big brother" potential of the speeach itself, and focus on the message. It would be quite simple and probably more effective for the students to hear this message in a context more relevant to New Trier students. Have the teachers talk about how lucky the kids are to go to a school and live in a community that does value education. Talk about what their own role in that education might be. Such an approach would also foster a kind of school spirit and connectedness to the educational mission of New Trier.

If it is truly the message you want to impart, it would be very easy to rewrite your discussion questions without introducing Obama, or any political figure, at all. Neither he nor his speech are necessary components to this "teachable" moment you speak of.
As noted earlier, the school day ended at 12:20 p.m., meaning that a large portion of a potential half-day that could have been dedicated to real learning and skill-building was thrown away in the name of barely disguised hero worship.
The above proves that yours truly's characterization of the speech several weeks ago as indoctrination has been in at least one case proven absolutely correct.
Another question: Who developed the classroom materials and lesson plan? When I briefly spoke with Superintendent Linda Yonke last week, she told me that it was all put together in-house. Though I have no reason to doubt her, I don't know what would be worse — stealth "suggestions" from a state or federal Department of Education, or a group of teachers so swept away by one man they may never have even met that they would voluntarily steal 90 minutes or so of precious classroom time to promote him.
How many other schools around the country have pulled or plan to pull similar stunts? I would suggest that concerned parents get a binding promise from their school boards that it's not going to happen — not this fall, not this school year, not ever.
In a separate e-mail I received today, the first New Trier parent makes an important larger point (links added by me):
…. the New Trier example is further proof that we simply can't turn our backs or let our guard down when we think we have won. Other examples- ACORN – Bertha Lewis responded to Chris Wallace's question about an "independent auditor" this past Sunday by saying that "You will have that announcement on Monday". Not happening–we learned Tuesday that they are doing an internal "investigation" with one of their own in charge. Look also to the NEA propaganda quid pro quo story. The White House gets caught, shuffles some employees and the White House said they would review phone protocol, as if the phone was the problem and not the people on the phone!

Major theme: Obama's Chicago-style, act-with-impunity boldness. Here's how it goes: 1) Try to get away with as much as possible. 2) When caught, back off and PRETEND to admit the error of your ways. 3) Go right back at it with a new approach when the public attention has moved on to the new scandal de jour.
Given the Obama worship present at "the other NEA" (National Education Association), parents can't afford to stop paying attention to what their kids are being "taught." As has been said by generations of authoritarians, "Get 'em while they're young."
Cue the Pink Floyd encore, with revised lyrics:
We don't need no indoctrination,
We don't need no thought control,
No forced intrusion into our classrooms,
Obama, leave our kids alone …..
Hey, Obama! Leave our kids alone!
All in all you're just a guy who's ruining it all.
All in all you're just a guy who's ruining it all.