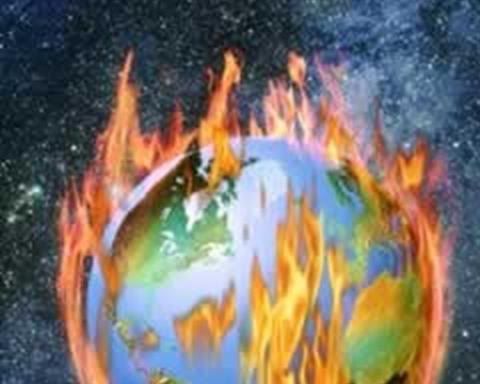 The headline and the first paragraph from this Friday Wall Street Journal report by Josh Mitchell and Stephen Power reads like a bad joke Jay Leno's writers would have discarded, because no one would believe it. The second paragraph isn't much better.
Gore-Backed Car Firm Gets Large U.S. Loan

A tiny car company backed by former Vice President Al Gore has just gotten a $529 million U.S. government loan to help build a hybrid sports car in Finland that will sell for about $89,000.

The award this week to California startup Fisker Automotive Inc. follows a $465 million government loan to Tesla Motors Inc., purveyors of a $109,000 British-built electric Roadster. Tesla is a California startup focusing on all-electric vehicles, with a number of celebrity endorsements that is backed by investors that have contributed to Democratic campaigns.
That's a combined total of just shy of a billion dollars going to two companies currently making toys for the wealthy under circumstantially suspect conditions.
Tesla may have legitimate prospects; at least it is selling something. The company claims in an August 7 press release to have posted a profit of $1 million on sales of $20 million during the month of July. Fisker, on the other hand, is still working on a dealer network.
But in each case, based on where the companies stand, the funding for development would ordinarily come from venture capital or corporate investors who would take significant ownership stakes. No lender in the private sector, even a bank laboring under the Treasury Department's Troubled Assets Relief Program, would dare make these loans except under externally-induced duress, on the justifiable concern that, well, they would be creating more troubled assets.
But the Department of Energy (DOE) has no problem putting taxpayers on the hook for these speculative ventures. As the late Illinois Senator Ev Dirksen said (in essence), "A billion here, a billion there, and pretty soon you're talking real money."
The story should have received more attention than it has, especially because of the circumstantial evidence of favoritism, which apparently included a of taxpayer-financed loan application consulting:
DOE officials spent months working with Fisker on its application, touring its Irvine, Calif., and Pontiac, Mich., facilities and test-driving prototypes.

…. Henrik Fisker, who designed cars for BMW, Aston Martin and Tesla before starting his Fisker Automotive in 2007, said his goal is to build the first plug-in electric hybrids that won't sacrifice the luxury, performance and looks of traditional gas-powered luxury cars.

…. He said he pitched the Karma to Mr. Gore at an event hosted by KPCB last year, and that the former vice president almost immediately submitted a down payment for the car.

Kalee Kreider, a spokeswoman for Mr. Gore, confirmed that the former vice president backs Fisker and purchased a Karma. "He believes that a global shift of the automobile fleet toward electric vehicles, accompanying a shift toward renewable-energy generation, represents an important part of a sensible strategy for solving the climate crisis," she said in a statement.

Fisker's top investors include Kleiner Perkins Caufield & Byers, a veteran Silicon Valley venture-capital firm of which Gore is a partner. Employees of KPCB have donated more than $2.2 million to political campaigns, mostly for Democrats, including President Barack Obama and Hillary Clinton, according to the Center for Responsive Politics, a nonpartisan group that tracks campaign contributions.

…. Fisker's government loans will come from a $25 billion program established by Congress in 2007 to help auto makers invest in the technology to meet a new congressional mandate to improve fuel efficiency. In June, the DOE awarded the first $8 billion from the program to Ford Motor Co., Nissan Motor Co., and Tesla, which are all developing electric cars.
It's reasonable to ask whether Congress in 2007 expected that the program would take on the self-evident default risks of lending to a start-up and a very early-stage company, respectively, or if it expected that the funds would be accessed by already well-capitalized companies.
It's also reasonable to ask whether the Fisker deal is worth it, based on the DOE's September 22 press release (bolds are mine):
US Energy Secretary Chu Announces $528 Million Loan for Advanced Vehicle Technology for Fisker Automotive
Investment will save or create at least 5,000 jobs

Washington, DC – Energy Secretary Steven Chu today announced a $528.7 million conditional loan for Fisker Automotive for the development of two lines of plug-in hybrids that will save hundreds of millions gallons of gasoline and offset millions of tons of greenhouse gas emissions by 2016. The project will result in approximately 5,000 jobs created or saved for domestic parts suppliers and thousands more to manufacture a plug-in hybrid in the U.S.

"This investment will create thousands of new American jobs and is another critical step in making sure we are positioned to compete for the clean energy jobs of the future," said Secretary Chu. "Plug-in hybrid electric vehicles could revolutionize personal transportation and cut our dependence on foreign oil, not to mention give us cleaner air and less carbon pollution."

…. While the final assembly of the Karma will be done overseas, more than 65 percent (based on cost) of the parts required for Karma will come from U.S. suppliers. The four-door Karma is scheduled to appear in showrooms in summer 2010.
All of this for 5,000 jobs? What's more, DOE itself acknowledges that many of the jobs will probably not be "created," only "saved," using the preposterous "created or saved" language the administration has used since shortly after the November election. Before the election, candidate Obama, without any exception I could find, referred only to "creating jobs."
If there were so many conflicts of interest in appearance in a financial arrangement in any other administration, I daresay the press as a whole would be paying a lot more attention to this, and asking a lot more questions. But in the Obama administration, under the environmental mantra, apparently anything goes, even if, as noted yesterday (covered at NewsBusters; at BizzyBlog), much of the underlying data supporting the very idea of global warming as a valid concept may have disappeared.
Cross-posted at Newsbusters.org.