This is just awful: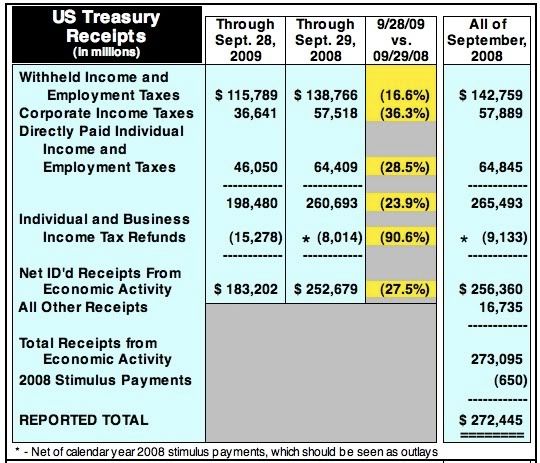 (Sources: Sept. 28, 2009; Sept. 29, 2008)
Well, at least it's consistently awful.
With all due respect to the data accumulators in the government and elsewhere, it's going to be interesting to see how there can be any real economic growth occurring when the money the federal government rakes in from that growth has plummeted by such huge amounts so consistently during the entire quarter compared to the third quarter of 2008.
Further, in the third quarter of last year, the POR (Pelosi-Obama-Reid) Recession As Normal People Define It was in full swing, with an annualized GDP contraction of 2.7%. Receipts were already heading down a year ago; this quarter is compounding on that. Yet the economy is growing again?