Jim Taranto at the Wall Street Journal's Best of the Web likes to say that President Obama's promises come with an expiration date.
In the case of the stimulus, the promise that the unemployment rate would be restrained didn't even come with a start date. That empty promise has never materialized, and the variance between that promise (dark blue line in the graph below) and reality continues to widen: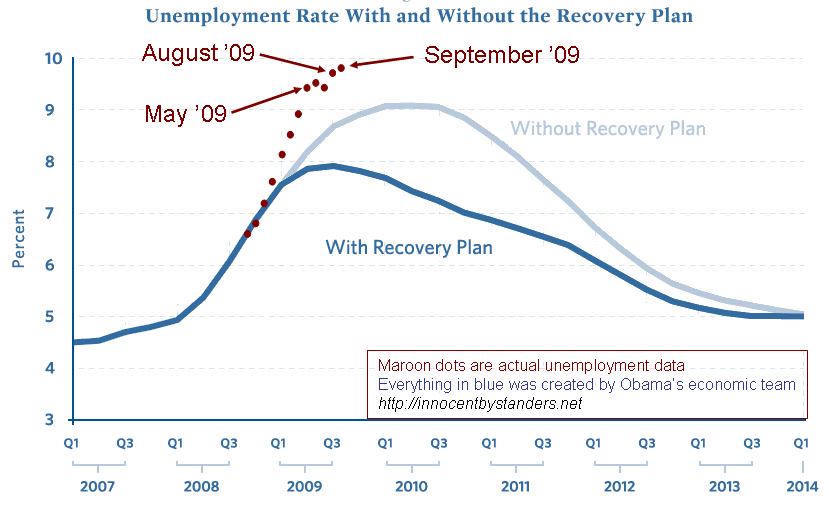 (Source: Michael's Comments)
Assuming they really want to see an economic recovery, they didn't learn anything from the 1930s, when FDR's stimulus did nothing but extend the country's Federal Reserve-engineered, Herbert Hoover-assisted Great Depression.
Again assuming they are interested in a recovery, they didn't learn anything from the 1990s, when Japan's attempt to stimulate its way out of a recession did nothing but create a zombie economy that still hasn't adequately revived.
The evidence continues to build that this administration may simply not be interested in an economic recovery. They're doing almost nothing that has worked in the past, and almost everything that hasn't worked. What motivation is there, other than to increase the power of the state, regardless of the economic consequences on everyday people?