…. is the fact that banks had their TARP money forced onto them in the first place: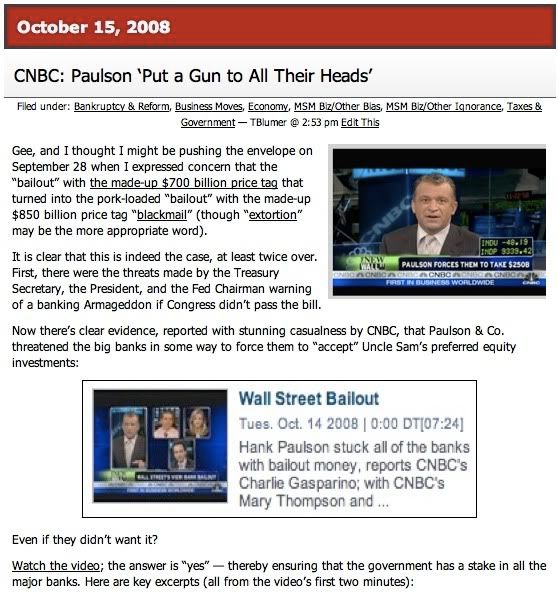 So when "the Obama administration's special master for executive compensation" (are these titles starting to scare anyone yet?) says, as phrased by Bloomberg, that "seven taxpayer-rescued firms should become the model for the rest of Wall Street and corporate America," he's really saying "Now that we forced money on you by pointing a (figurative in the physical sense but very threatening in a real sense) gun to your heads, we're also going to force you to pay your people the way we want you to pay your people. And if you resist, you can expect the full weight of our bully pulpit to come crashing down on you — and, if necessary, as you saw with AIG, on your families."
The original CNBC vid from last year is still there, as chilling as ever.