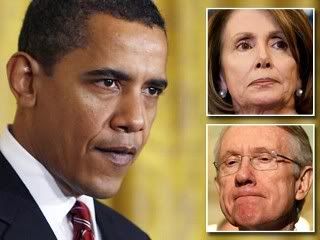 It's here.
I want to go on record thanking PJM for expediting its review of the column so that it is appearing only hours after the third-quarter GDP report was released.
The column addresses the relative unimportance to the average person of today's positive GDP news, given that the metrics affecting people more directly (unemployment, real income) are decidedly heading the wrong way, and appear destined to do so or remain in a funk for quite a while. Such is the nature of the POR (Pelosi-Obama-Reid) Economy we have endured since June-July 2008.
As its title indicates, the column also deals with how Democrats are reveling in the country's misery. If you think I exaggerate, read the column, especially my conclusion about what it implies about who is responsible for how we got to this point, or go here to the official Obama administration house organ.
The column will go up here at BizzyBlog on Saturday afternoon (link won't work until then) after the blackout expires.