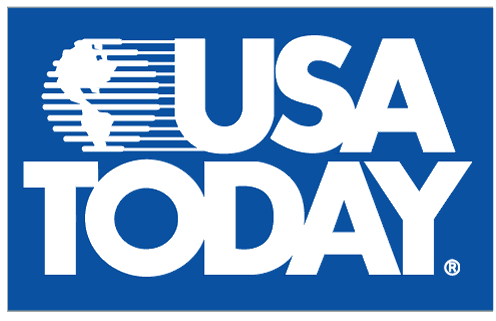 Does the self-described "Nation's Newspaper" — er, make that the nation's second newspaper — have a MoveOn mole as a headline writer?
The paper's headline at its report on Thursday's government announcement that the nation's Gross Domestic Product (GDP) came in at an annualized 3.5% after four consecutive quarters of decline was not only over the top. Its message went directly against an admonishment by an economist quoted in Paul Davidson's underlying report, which was to not "get carried away by the really strong number."
Many commentators, while gratified that GDP growth occurred, have cautioned that the growth was influenced heavily by government programs that either have already run their course with debatable long-term impact (i.e., Cash for Clunkers), or are probably not going to last much longer even if extended (e.g., the first-time homebuyers' credit), simply because the government is running trillion-dollar annual deficits and can't afford them.
Get a load of the story's headline, and how it contrasts with Davidson's generally pretty good reporting (bold is mine):
Economy grew at torrid 3.5% rate in 3Q; stocks jump

News that the economy grew at a 3.5% pace in the third quarter, its best showing in two years, sent stocks soaring Thursday.

…. The growth in GDP, fueled by government-supported spending on cars and homes, was the strongest signal yet that the longest, deepest downturn since the Great Depression is ending.

But a second report out Thursday showed the number of people claiming jobless benefits for the first time dropped only slightly in the latest week, evidence that the labor market remains weak.

…. Many economists believe that while the recession that began in December 2007 is history, the third-quarter spurt was largely fueled by government incentives and industry trends that will fade, leaving a wobbly economy.

"Don't get carried away by the really strong number," says economist Patrick Newport of IHS Global Insight. "The economy is still losing jobs and it's still fundamentally weak in a lot of places."

…. Newport …. says (that) almost half the growth stemmed from a rise in consumer spending that was juiced by the government's expired cash-for-clunkers program, which ended in August.
"Torrid" was not a word that was frequently applied to the U.S. economy during the Bush presidency, even though several quarters came in above 4% as originally reported (the government has since done a comprehensive adjustment that reduced some of them to below 4%). This Google News Archive search on ["torrid GDP "economic growth"] (typed exactly as indicated between brackets) covering 2007, a year when both second- and third-quarter growth came in above 4% before that comprehensive adjustment, returns 61 results, with very few of them directly relating to the U.S. economy.
Cross-posted at NewsBusters.org.