…. in one secretive statist health care bill (click here or on pic to open full-size pic in a separate window, and brace yourself):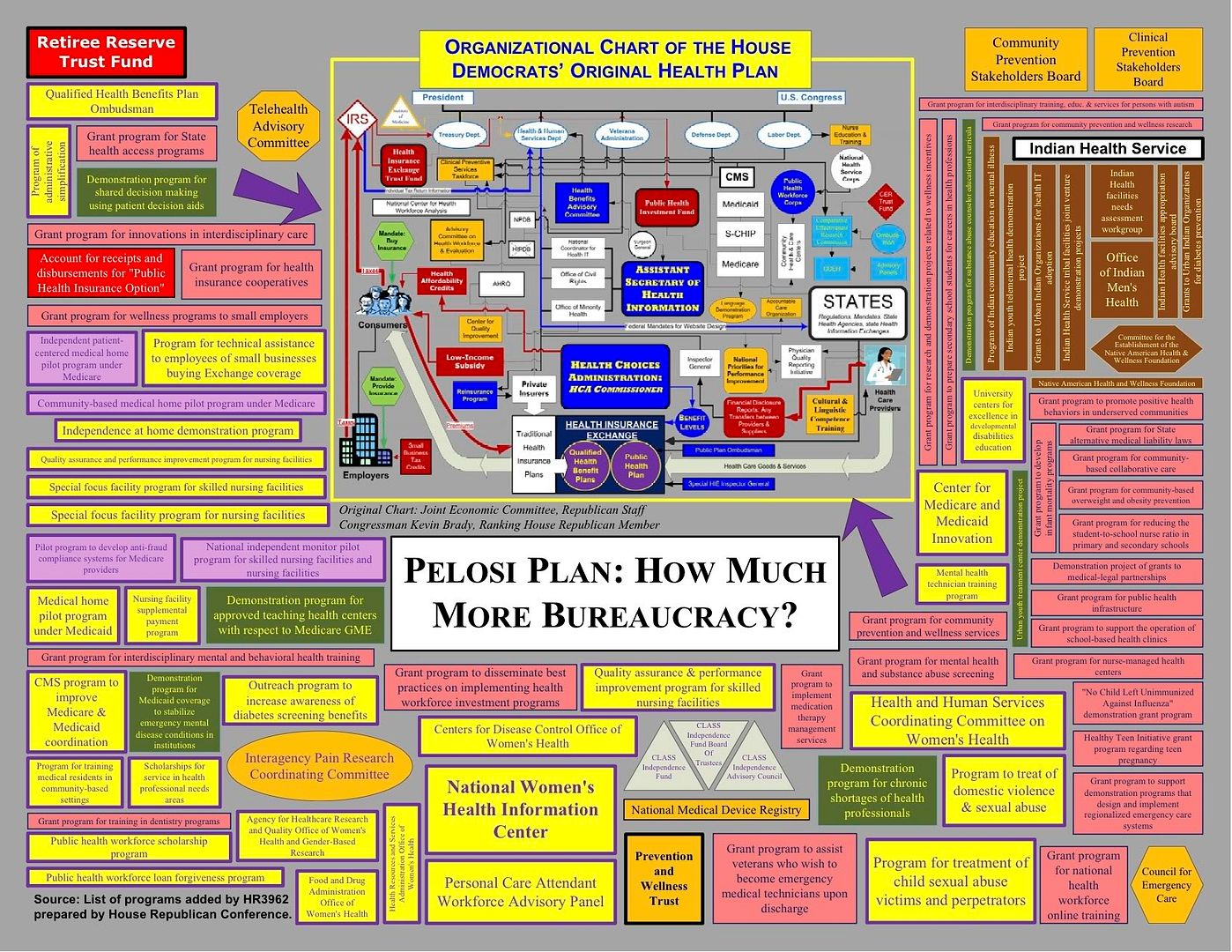 The area in the yellow box in the top center was the chart as it existed several months and hundreds of pages ago.
I can't wait for the "How to Keep Your Doctor" update.
We really ought to seriously consider taking all computers and other forms of word processing away from the people who create these bills and force them to write everything out using only pen and paper.