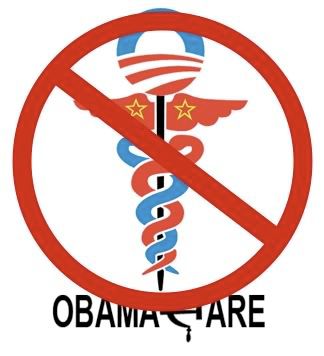 It seems like a long shot, but Buckeye Staters who want this country to be saved from statist health care ought to pursue it any way.
After spending 25 minutes on hold waiting to talk to someone at Sherrod Brown's Washington Office, I was told that the Senator has not decided on whether to support the Senate vote on Saturday that would be designed to "move the issue forward to debate."
Given that Brown has previously expressed support for the so-called "public option" as a necessary element of any legislation, and for inclusion of taxpayer-funded abortion coverage, this alleged non-commitment seems like a ploy to keep furious callers at bay.
But just in case he is reading the polls, the outraged op-eds, and paying attention to his calls and e-mails, and beginning to waver, I would suggest contacting his office (202-224-2315) or e-mailing him (contact form here), or doing both, at once.
Having reminded the Brown staffer that no less than the Dean of the Harvard Medical school in so many words came out and opposed ObamaCare today in the Wall Street Journal ("I'd give it a failing grade …. Speeches and news reports can lead you to believe that proposed congressional legislation would tackle the problems of cost, access and quality. But that's not true."), I let him know that I expect a "no" vote.
Let Senator Brown's staff know that hundreds of thousands of Ohioans will work as hard as they possibly can to remove him from office in 2012, if not sooner (which sadly does not appear possible), if he supports this statist takeover.
Also, while I'm posting, let me remind the never-reliable Senator Voinovich (202-224-3353; contact form) that we expect a vocal "no" from him.
___________________________________________________
UPDATE: It might be worth letting Senator Brown know that Ohio's 10.5% unemployment rate is already way too high, and that statist health care will only make it worse.
UPDATE 2, Nov. 22: Here's the roll call. Straight party line. As Bill pointed out in the comments, Voinovich didn't vote. His fingers were broken?