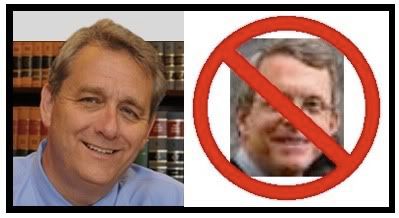 I really do wish Mike and Fran DeWine, their family, and his extended family a happy and blessed Thanksgiving.
But really, what I want to receive from from Fran and Mike is not what arrived in my e-mail box this morning:

Mike, Mike, Mike.
You're not lobbying for Fran to win the next Pillsbury Bake-Off (Warning: Clicking on an empty stomach may cause serious hunger pangs).
You're running for Attorney General of the State of Ohio — Though I must admit that the recipes of Fran and your relatives look quite scrumptious (they're here and here, respectively; who said that this blog isn't practical?).
In stark contrast to your opponent Dave Yost, you haven't been able to deliver anything politically filling during the months since you declared your candidacy. That particular cupboard must be bare.
Absent contrary evidence, you should withdraw and enjoy future quiet and joyous Thanksgivings with your extended family, and leave the governing to someone who has the ideas and energy to get it right.