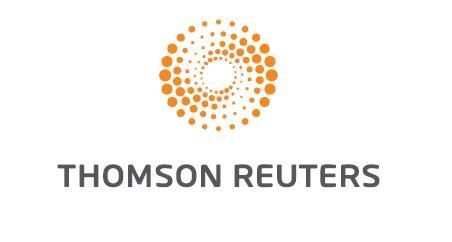 A not-so-funny thing happened on the way to the recovery this week: The U.S. Department of Labor reported on Thursday that Initial claims for unemployment benefits jumped "unexpectedly" by 36,000 to 482,000, when analysts had predicted a slight drop.
What's more, it turns out that data reported in previous weeks was understated because of "administrative issues" relating to paperwork processing during the holidays. In other words, things have been a bit worse than originally portrayed during the past several weeks.
Not unexpectedly, Reuters seized on the "administrative issues" excuse in an attempt to minimize the damage. Reuters' primary headline ("Jobless claims rise on administrative issues") seemed specifically designed to tell readers that "Hey, it's really no big deal."
The headlines and excuse-making are all the more galling because the same administrative problems occurred at the same time last year — and almost no one in the press headlined it.
Let's start with Reuters' report from January 22, 2009 (i.e., a year ago), starting with its excuse-free headline (bold is mine):
Jobless claims increased sharply last week

The number of workers filing new claims for jobless benefits rose by a more-than-expected 62,000 last week, government data on Thursday showed, as a year-long recession continued to chill the labor market.

Initial claims for state unemployment insurance benefits increased to a seasonally adjusted 589,000 in the week ended January 17 from a revised 527,000 the prior week, the Labor Department said.

It was the highest level of initial claims since a matching reading in the week of December 20. The last time claims were higher was in 1982, when they notched a weekly rise of 612,000. Analysts polled by Reuters had forecast 540,000 new claims versus a previously reported count of 524,000 the week before.

A Labor Department official said administrative delays in reporting claims during the year-end holiday season by some states may have contributed to the large increase in claims.

The large volume of new jobless claims as companies lay off workers has strained the capacity of some states' employment centers.
A Google News Archive search on "initial jobless claims delays" (not entered in quotes) for January 15-31, 2009 came back with eight primary results, only two of which are relevant to this post. One of them does link to an Akron Beacon Journal item headlined "Jobless Claims Up More Than Expected, Analysts Partly Attribute Increase to Holiday Delay." But the other primary link goes to 35 related articles, none of which cited the delays in their headlines.
This year, the story is different. Here is the primary headline and first few paragraphs from the January 31, 2010 Reuters report. Note how the emphasis is on how the problem "was administrative and not economic":
Jobless claims rise on administrative issues

The number of U.S. workers filing new applications for unemployment insurance unexpectedly rose last week as claims delayed from the year-end holidays were pushed through, government data showed on Thursday.

Initial claims for state unemployment benefits rose 36,000 to a seasonally adjusted 482,000 in the week ended January 16, the Labor Department said, rising for a third straight week.

Economists polled by Reuters had forecast claims dipping to 440,000 from a previously reported 444,000. The weekly claims data covers the survey week for the Labor Department's January payrolls report, which is scheduled for release February 5.

A Labor Department official said the rise in claims was administrative rather than economic as claims that were not processed over the holidays were now being attended to.

In addition, because of Monday's Martin Luther King holiday, some states had failed to meet the deadline to submit their estimates, resulting in the department having to make estimates for some states.

"There is a bit of a backload from the prior weeks. There were more claims than expected, it's not an economic thing, but an administrative thing," the official said.
You would think the administrative problems might not be as significant this year because the volume of claims is 15% or so lower than they were in 2009. But it seems that making that inconvenient point would have distracted from the "admin issues" narrative.
A Google News Search on the first clause of the Reuters report ("The number of U.S. workers filing new applications for unemployment insurance unexpectedly rose last week"; entered in quotes, sorted by date with duplicates included) came back with 49 results. 17 of them use the headline noted above, including the Washington Post, the Financial Post, and Canada.com. The most telling evidence of the wire service's intent is that its PR release of the report through U.S. Daily contains the "administrative issues" headline.
Though the Associated Press has shown a bit of improvement in its business coverage this month (examples here and here at NewsBusters; here and here at BizzyBlog), it was still a bit of a surprise that the third paragraph of Christopher Rugaber's report on the topic actually handled the "administrative issues" matter properly:
Rise in jobless claims signals bump in recovery

WASHINGTON – A surprising jump in first-time claims for unemployment aid sent a painful reminder today that jobs remain scarce six months into the economic recovery.

The surge in last week's claims deflated hopes among some analysts that the economy would produce a net gain in jobs in January and help fuel the recovery.

A Labor Department analyst said much of the increase was due to holiday-season-related administrative backlogs at the state agencies that process the claims. Still, economists noted that that would mean claims in previous weeks had been artificially low. Those earlier declines had sparked optimism that layoffs were tapering and that employers would add a modest number of jobs in January.
Finally, even given the 15% or so drop in claims from a year ago, I'm wondering why the analysts who watch these things closely didn't anticipate the possibility that similar administrative issues might be occurring this year when previous weeks' numbers came in unexpectedly better. After all, we haven't seen a lot of "unexpectedly better" news for quite a while.
Cross-posted at NewsBusters.org.