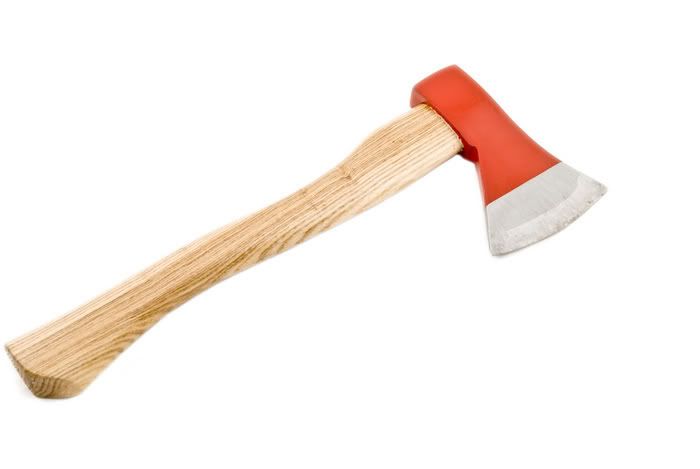 Follow-up Posts:
____________________________
How coincidental. A Detroit News item by David Shepardson supposedly indicating that Toyota is more concerned about saving money than driver safety surfaces less than 48 hours before congressional hearings are to begin. His story's basis is a presentation that appears to have been leaked by someone either in or working there, or who is involved with the Department of Transportation.
Lo and behold, Associated Press writer Ken Thomas is right behind him to make sure the story goes national and to mimic Shepardson's breathtaking cultural ignorance in time for the wee-hours press runs for Monday's newspapers and for the writers at the morning news shows.
Shepardson and Thomas, absent any other evidence they chose to make readers aware of, believe that four documents in what was originally an internal company presentation somehow prove that Toyota "bragged" and "boasted," respectively, about saving money in connection with the potential "sudden acceleration" problem in many of its models.
Further, and crucially, Shepardson seems to be a bit numerically challenged, while Thomas appears to have relied on Shepardson's innumeracy. The Detroit News writer told readers that he obtained a "10-page" presentation, but the page numbering on the actual documents indicates that its full length was at least 16 pages. I'm not kidding.
Here are key paragraphs from Shepardson's story (also saved here for future reference, fair use and discussion purposes), including his document count:
Toyota said it saved more than $100M in '07 recall

Toyota Motor Corp. officials bragged last July about avoiding a costly whole-scale recall of sudden acceleration complaints, a document turned over to congressional investigators shows.

A limited recall saved the Japanese automaker, whose executives will be grilled by congressional committees starting on Tuesday, more than $100 million, according to the presentation obtained by The Detroit News on Sunday.

The document, an internal presentation from the company's Washington office, raises serious new questions about the company's handling of safety issues. It was among the papers and records turned over to Congress as part of its demand for information on recent recalls and safety actions.

The House Oversight and Government Reform Committee has obtained more than 50,000 Toyota documents ahead of a Wednesday hearing at which Toyota President Akio Toyoda is to be questioned.

…. Toyota spokeswoman Martha Voss and the Transportation Department didn't offer any immediate comment on the document.

Toyota has said the recalls and lost sales will cost it up to $2 billion.

The July 6, 10-page presentation obtained by The Detroit News lists the name of Toyota's North American chief, Yoshi Inaba, on the first page and it appears to be a briefing for him on the office's work on several fronts.
Here are portions of Ken Thomas's AP reportage (also saved here for future reference, fair use and discussion purposes, and in the likelihood that AP will further revise its story):
Documents: Toyota boasted saving $100M on recall

Toyota officials claimed they saved the company $100 million by successfully negotiating with the government on a limited recall of floor mats in some Toyota and Lexus vehicles, according to new documents shared with congressional investigators.

Toyota, in an internal presentation in July 2009 at its Washington office, said it saved $100 million or more by negotiating an "equipment recall" of floor mats involving 55,000 Toyota Camry and Lexus ES350 vehicles in September 2007.

The savings are listed under the title, "Wins for Toyota – Safety Group." The document cites millions of dollars in other savings by delaying safety regulations, avoiding defect investigations and slowing down other industry requirements.

The documents could set off alarms in Congress over whether Toyota put profits ahead of customer safety and pushed regulators to narrow the scope of recalls. Two House committees are holding hearings this week on the Japanese automaker's recall of 8.5 million vehicles in recent months to deal with safety problems involving gas pedals, floor mats and brakes.

… Toyota said in a statement: "Our first priority is the safety of our customers and to conclude otherwise on the basis of one internal presentation is wrong. Our values have always been to put the customer first and ensure the highest levels of safety and quality."
The four pages in question, part of this 10-page document stored at my web host but originally posted at the Detroit News's web site, are in small form below (click to enlarge and open in a separate window if necessary):
Readers will note that these pages, which happen to be the seventh, eighth, ninth, and tenth pages of the presentation, are numbered 8, 14, 15, and 16. Page 7 and Pages 9-13 are missing from what was posted at the Detroit News's web site. This more than likely means that either Shephardson had his information selectively spoon-fed to him (while appearing to not even realize it), or that he is withholding documents from his readers. Which is it, David? I would think that Kevin Thomas and higher-ups at the Associated Press might also be interested in your answer.
Oh, and did I say "cultural ignorance"? Yes I did — breathtaking cultural ignorance. Based on my limited knowledge, the two reporters' assertions didn't make sense. I have confirmed that instinct with someone who has much broader knowledge and experience. This person's college degree is in Asian Studies, and has been to Japan several times, visiting several different areas of the country, including Nagoya, where Toyota is headquartered.
Shepardson and Thomas don't understand that the presence of Inaba as the most senior person at the meeting means that it was conducted under Japanese cultural and behavioral norms. That's important, because in Japanese culture a person simply does not "brag" or "boast" about anything — ever. In fact, what a person regularly does in talking about himself or herself is generally expected to be self-deprecating, lest there be any conceivable inference of what others might perceive as unforgivably rude bragging.
Pursuant to the norms of such a meeting, a "win" in Japanese culture is not what Americans would think it is. It most assuredly does not mean "a victory over the government," or "a successful evasion of regulations, safety be damned" or whatever Shepardson's and Thomas's fevered minds think they are seeing in the word. It simply means "favorable development" — nothing more, nothing less. The supporting facts that are included are thus emotion-free observations. There are no "brags" or "boasts" emanating from anywhere in these documents, which is to be expected, because anyone doing so would be taking on a substantial career risk. I guess they didn't cover that in the diversity training courses at the Detroit News or the AP.
Finally, did I forget to mention that the U.S. Congress that will "grill" (Shepardson's word) Toyota's CEO this week represents an entity that controls two of the company's three largest U.S. competitors? Or that those two competitors had over 8.9 million vehicles recalled from 2004-2008, but from all appearances have had almost none since they became de facto wards of the state?
Shepardson's work, and the adoption of it by the AP's Thomas, have plentiful telltale signs of a sloppy, ignorant and rushed hatchet job. If either of them tried this kind of "journalism" in Japan and personally had that culture's ingrained sense of honor, they would have no honorable alternative but to resign.
Cross-posted at NewsBusters.org.