At the Corner, from Objectively Unfit and hopefully soon to be marginalized Mitt Romney (HT Alo at Brain Shavings):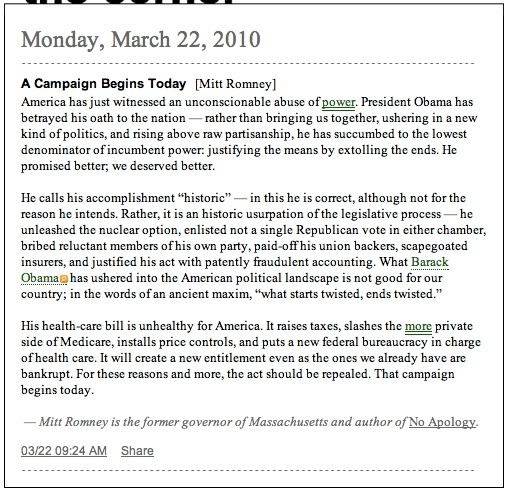 I see there will be "no apology" from the godfather of RomneyCare for creating the prototype for ObamaCare.
Romney should know about "usurpation of the legislative process"; he's the expert on subverting constitutions and violating his oath of office.
A Romney ascendancy to the presidency guarantees that the country will make peace with statism and fail to stop it.