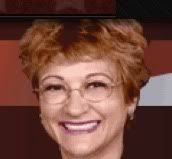 Republican for Real and Secretary of State candidate Sandy O'Brien, whom Matt Hurley of Weapons of Mass Discussion and I had the pleasure of interviewing a few weeks ago on TIB radio, will be speaking at the Anderson Tea Party event on April 8. The full event goes from 7-9 p.m., and is in the Anderson High School cafeteria.
Sandy is the SOS candidate who defeated the favored GOP primary candidate of ORPINO (the Ohio Republican Party In Name Only) when she ran for Treasurer in 2006. Jon Husted, who claims to be pro-life, endorsed O'Brien's pro-abort opponent that year.
Sandy is also the SOS candidate who isn't pretending as an Ohio State Senator to represent a district where he doesn't live (I have visited the Kettering house where Husted allegedly "splits his time." Anyone doing so would conclude, as I have, that Husted doesn't spend more than very minimal time there; nothing the courts have decided alters that). That SOS candidate engaging in this deceptive behavior is the completely unacceptable Jon Husted.
Sandy O'Brien is also the SOS candidate who is NOT proposing to the make the state's redistricting procedures less transparent and more vulnerable to political manipulation by unelected officials. The SOS candidate doing that is the completely unacceptable Jon Husted.