Of all the Buckeye State Tea Party events to attend yesterday, Rob Portman and Bill Batchelder chose what was likely the smallest one: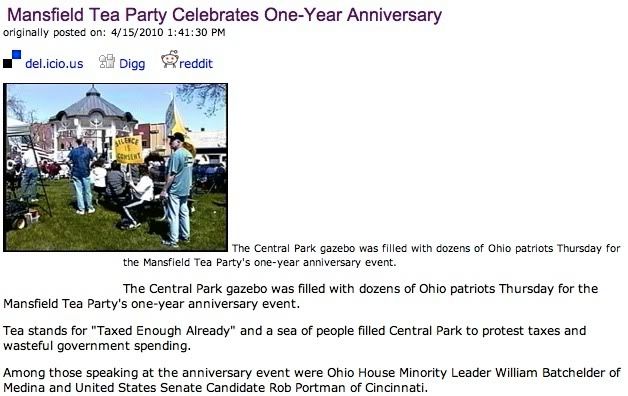 Hmm. I wonder why?
Uh, here's why (HT Right Ohio):
While (Missouri Congressman Roy) Blunt has reached out to Tea Party activists, Portman has kept them at arm's length so far.
Portman's spokesperson is quoted saying that "the campaign is 'working actively' to schedule appearances with 'about a dozen' Tea Party groups." Maybe she meant "a few dozen people."