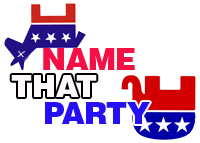 This is almost too obvious.
Many readers may already be familiar with recent exposure of the treasury plunderers disguised as public officials serving up hefty salaries to themselves while allegedly serving their constituents in the LA suburb of Bell, California.
Here's some of the latest from the Associated Press, carried at the Los Angeles Times, which broke the original story, for those who need a quick catch-up. Almost as night follows day, the news doesn't answer a question many readers here and elsewhere will naturally have:
Several hundred angry residents from a modest blue-collar Los Angeles suburb marched Sunday to call for the resignation of the mayor and some City Council members in a protest sparked by the sky-high salaries of three recently departed administrators.

The residents of the city of Bell marched to Oscar's Korner Market and Carniceria, owned by Mayor Oscar Hernandez, then to his home, demanding that he reduce his own six-figure compensation or quit.

They then did the same with some members of the City Council, with many marchers wearing T-shirts that read "My city is more corrupt than your city."

… The protest was organized by Bell Association to Stop the Abuse, a group founded after the Times reported that Bell's city manager, police chief and assistant city manager were all being paid hundreds of thousands of dollars a year, with city manager Robert Rizzo collecting a check of $787,637. All three resigned on Friday.

One in six residents of the city of 40,000 southeast of Los Angeles lives in poverty.

… The newspaper also revealed that the mayor and three of the council's four other members make about $100,000 a year, most of it in salaries for sitting on boards and commissions. Only Councilman Lorenzo Velez makes a modest salary of about $8,000 a year.
Nowhere in the Associated Press report is there any identification of the political party affiliation of anyone involved. The cop-out may be their party isn't identified when such elected officials are on the ballot. That's a pretty thin defense, given that such a concerted level of excess is involved, as this earlier LA Times report shows:
Bell Chief Administrative Officer Robert Rizzo earns nearly twice the ($400,000) salary of President Obama, Police Chief Randy Adams about 50% more than Los Angeles Police Chief Charlie Beck and Assistant City Manager Angela Spaccia more than the chief executive for Los Angeles County.
Mayor Hernandez and the city's council have been okay with all of this, and on Friday morning they were quite upset at all the attention:
Defiant Bell mayor defends city manager's high salary, hours after official resigns

A defiant Bell City Council defended the hefty compensation awarded to City Manager Robert Rizzo and two other officials just hours after the three agreed to resign amid a public outcry.

In the city's first formal statement on the salary issue, Bell released a letter from Mayor Oscar Hernandez in which he praised Rizzo's service to the city and said his nearly $800,000 annual salary was justified.

"Unlike the skewed view of the facts, the Los Angeles Times presented to advance the paper's own agenda, a look at the big picture of city compensation shows that salaries of the City Manager and other top city staff have been in line with similar positions over the period of their tenure," Hernandez said in the letter.
Okay, let's get to the party part.
Wikipedia tells us that "In the state legislature Bell is located in the 30th Senate District, represented by Democrat Ronald S. Calderon, and in the 50th Assembly District, represented by Democrat Hector De La Torre. Federally, Bell is located in California's 34th congressional district, which has a Cook PVI of D +23[32] and is represented by Democrat Lucille Roybal-Allard."
Hernandez and two Bell City Council members were listed as endorsers of Democrat Luiz Marquez in his bid to succeed the aforementioned De La Torre in the 50th Assembly District. Marquez finished third in a field of four candidates in the District's June Democratic primary.
That's enough of a start to suggest that the Associated Press and others (here, here, here, here, here and here, to name just a few) who have reported on the scandal — none of whom I have found to have identified the party of the perps — should be at least a little curious as to what political party could be involved with such a pervasive culture of greed. Given the info learned thus far, the odds that this corruption is a straight-ticket Democratic enterprise would appear to be pretty high.
In the group just listed, the Reuters and Bloomberg reports helpfully remind us that current California Attorney General and fall gubernatorial candidate Jerry Brown, who "plans to look beyond Bell" (per Reuters) and reportedly said that "These outrageous salaries in Bell are shocking and beyond belief" (per Bloomberg), is a Democrat. Why, you might even think that because Brown is a Democrat, the Bell officials involved must be Republicans. Thanks, guys. (/sarc)
Cross-posted at NewsBusters.org.