The Associated Press plays the "hide the Democratic Party affiliation" game so often that when the party's name appears as obviously as it does in the item that follows — and is tied to tons of money involved in political campaigns — you can't help but figure that there's something else going on: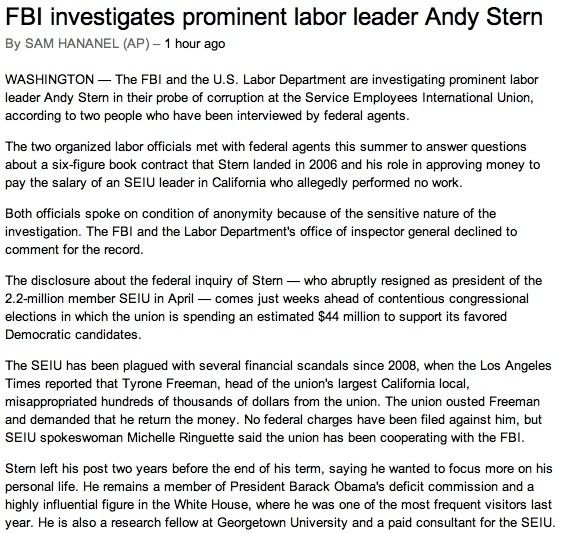 The "something else" is, of course, Stern's participation in Obama's deficit reduction commission noted in the sixth paragraph. The commission's credibility, such as it is already, will be seriously hurt by Stern's continued presence.
The AP is helpfully telling the president that Stern's got to go.
For once, they're right.
P.S. Though it is interesting that the "Democratic" reference doesn't include the word "Party."