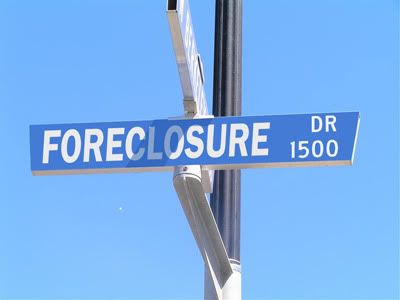 It's here.
The subheadline:
The system is nearly overwhelmed. It's not an accident.
It will go up here at BizzyBlog on Tuesday (link won't work until then) after the blackout expires.
__________________
Supplemental Support: From Megan McArdle at the Atlantic (HT Instapundit) –
The foreclosure mess is now spreading to Fannie and Freddie, as our government-owned mortgage machines starts looking into what, exactly, its servicers have been doing with their loans.

… it's clear that overwhelmed servicers decided the fastest way to move through their vast backlog of foreclosures was to muster a sort of heroic insouciance about the legal niceties surrounding the paperwork. Courts (and banks) are right to say that the process needs to slow down until that's straightened out.
There's that word: "Overwhelmed."
Cloward-Piven, housing edition, at work.
Here's more — From the Wall Street Journal item to which McArdle linked (WSJ item appeared shortly after my PJM column was drafted):
Raising questions for the first time about the role of Fannie Mae and Freddie Mac in the unfolding mortgage-foreclosure crisis, the two government-owned giants are reviewing the work of a Florida law firm they recommended to process foreclosures.

… their use of so-called foreclosure mills, law firms that specialize in quickly processing thousands of foreclosures on behalf of lenders, is dragging the companies into the latest crisis.

Last Friday, Freddie told mortgage servicers to stop sending cases to the Law Offices of David J. Stern, of Plantation, Fla. Fannie followed suit on Monday. The law firm has been at the center of recent allegations by the Florida attorney general's office, which released a deposition of a former law-firm employee. In the deposition, the employee alleged the firm routinely forged notarized documents amid closed-door screaming matches that broke out because files weren't moved fast enough.

… The Florida firm processed more than 70,000 foreclosures last year, and Mr. Stern was named "attorney of the year" by Fannie in 1998 and 1999, according to his biography.

… Fannie and Freddie don't actually issue mortgages, but purchase them from banks and sell them to investors as mortgage-backed securities, providing guarantees to cover losses in the event of default. While they rely on banks and other firms to service those loans, they helped build the framework for managing those loans. They provide lists of approved vendors to handle everything from issuing foreclosure filings to selling homes.

… The delays are an unwelcome development for Fannie and Freddie, because carrying costs will mount on their stable of foreclosed and vacant properties. This summer, Fannie warned servicers that they could face fines if foreclosures became unreasonably prolonged.

… The push to keep up with the rising tide of foreclosures has exposed sloppy practices across the mortgage-servicing industry, analysts say. "They're just overwhelmed," said Todd J. Zywicki, a law professor at George Mason University in Fairfax, Va.

… "The final losses for Fannie and Freddie will be more expensive than we anticipated" due to the current crisis, said Mr. Miller.
There's that word ("Overwhelmed") again. Cloward-Piven, housing edition, at work.
The only quarrel I have with the coverage of WSJ reporters Nick Timiraos and Carrick Mollenkamp is that Fan and Fred having a role in all of this has been pretty obvious from the beginning Combined, the two wards of the state are simply too big not to have been involved. Now their involvement is just getting more specific definition.
UPDATE: O … M … G, at Bloomberg (HT 4Closure Fraud) –
Citigroup Inc. said it stopped steering foreclosure work to a Florida law firm whose court filings to support home seizures are under investigation by the state's attorney general.

The bank, which is proceeding with seizures as some rivals stop to recheck documents, had used the Law Offices of David J. Stern PA.

… "Pending the outcome of the AG's investigation, Citi is not referring new matters to this firm," the New York-based bank said in an e-mailed statement. Citigroup services loans, including for government-sponsored entities, such as Fannie Mae and Freddie Mac. Stern "was approved by the GSEs during the time in which it was retained by Citi," the bank said.
That's interesting, because in 2002, Stern was publicly reprimanded for (as described at the South Florida Business Journal) "deceiving the courts and clients about his web of businesses that do legal support work."
More smoke … and more … and this, from the New York Times in early September:
A foreclosure crisis that has forced millions of delinquent borrowers from their homes across Florida and elsewhere has also created enormous profits for the law firms and foreclosure servicers that represent banks and financial services in these actions.

Among the busiest of these firms are the three under investigation by Florida's attorney general: the Law Offices of Marshall C. Watson; Shapiro & Fishman; and the Law Offices of David J. Stern.

"These law firms appear to be mills," says Mr. McCollum. "They submit false documents, fabricate the documents, or the documents actually don't exist. They wanted to speed the process up because the faster they get the foreclosures done the better."

But Mr. Stern said: "I can't speak for the other firms, but I can assure you there has not been submission of fraudulent documents. We feel a lot of it is politically motivated. We have done nothing wrong and are going to cooperate fully."
Despite the reprimand and at least two years of court filings indicating serious concerns about Stern's work — and despite the fact that publicly-traded company DJSP Enterprises, of which Stern is the most important shareholder, was sued in July for securities fraud — the WSJ item above notes that Fred and Fan "told mortgage servicers to stop sending cases to the Law Offices of David J. Stern" only a week ago(!).
UPDATE 2: For entertainment purposes, here are a few paragraphs from a recent regulatory filing by DJSP — a Virgin Islands-based company without a Federal Tax ID number — describing some of its risk factors –
Risks Related to our Business

David J. Stern, the President and Chief Executive Officer of DAL, is also the sole owner of Law Offices of David J. Stern, P.A. ("DJS"), which is our primary law firm customer, and he may, under certain circumstances, have interests that differ from or conflict with the interests of our shareholders.


David J. Stern, DAL's President and Chief Executive Officer, is the sole shareholder of DJS, which is our primary law firm client. Revenues from this relationship account for approximately 94%, 97% and 98% of our total revenues for the years ended December 31, 2009, 2008 and 2007, respectively. As a result of this relationship with both us and DJS, Mr. Stern may encounter conflicts of interest in the execution of his duties on behalf of us. These conflicts may not be resolved in a manner favorable us. For example, he may be precluded by his ethical obligations as an attorney or may otherwise be reluctant to take actions on behalf of us that are in its best interests but are not in the best interests of DJS, his law firm, or its clients. Further, as a licensed attorney, he may be obligated to take actions on behalf of DJS or its clients that are not in our best interests. Mr. Stern has other direct and indirect relationships with us that could cause similar conflicts including as our largest creditor. See Note 2 to the consolidated financial statements of the operating subsidiaries for a description of these relationships.

David J. Stern plays a critical role in the success of both DJS and the Company. Should Mr. Stern become incapacitated or die, it is likely that our business and results would be adversely affected to a significant degree.

Although both DJS and the Company have substantial management teams that are capable and experienced, the majority of the client relationships of DJS and our customer relationships were established and continue to be managed by Mr. Stern. If Mr. Stern becomes unable to perform his duties under his employment agreement or die, it is possible that the client relationships of DJS, and therefore the volume of referrals that we receive from DJS, would suffer, materially reducing our revenues and profitability.

Mr. Stern has recommended four members of the Board, and Mr. Stern's affiliates may accelerate the maturity date of indebtedness due to him upon his removal as CEO of the Company or DAL, which may make it difficult or impossible to remove him as CEO of the Company or DAL, even if that were considered desirable.

We agreed to have Mr. Stern propose four of seven directors for election by our shareholders. In the event that Mr. Stern does not diligently and faithfully discharge his responsibilities as CEO of the Company or DAL, the fact that he chose four of our directors may make taking disciplinary action against him difficult, if not impossible, notwithstanding that all of the directors will have fiduciary duties to our shareholders to do so. In such a case, the only recourse available to our shareholders may be to bring an action against the directors for breach of their fiduciary duty, but as with any litigation, it can be costly, time-consuming and drawn out, and there is no assurance that it would succeed.

In addition, the involuntary termination of Mr. Stern by the Company or DAL is an event of default under the terms of the Stern Deferral Note and $35 million of post-closing cash due to affiliates of Mr. Stern, permitting Mr. Stern's affiliates to accelerate the due date of such obligations. As a result, the Company could not involuntarily terminate Mr. Stern's employment as CEO of the Company or DAL unless it is able to repay in full these obligations.

… The majority of file referrals to DJS come from fewer than a dozen lenders and loan servicing firms. If DJS were to lose any of these sources of business, in whole or in part, it would adversely affect our financial performance.

In 2008, the top ten clients for DJS, on an aggregate basis, accounted for 94% of its case files referred to DJS for mortgage default and other processing services; and its largest single customer, accounted for 21% of DJS' total foreclosure file volumes for the same period.
UPDATE 3: This is from someone who claims to have sat in on public company DJSP's conference call headed by foreclosure mill lawyer David J. Stern two weeks ago:
So yeah, we're in the 2nd inning, but guess what – when we get to the 9th inning, it's going to be a doubleheader and we got a second game coming. So when people say, "Oh my God, the economy is bad!" I'm like, "Oh my God, it's great." I mean, I hate to hear people are losing their homes and credit isn't available and credit is such that they can't re-fi, but if you are in our niche, it's what we do and it's what we want to see.

No matter what Obama rolls out, there is no stopping this inflow of continued defaults that we anticipate to go for another two or three years late behind that is the math of REO's that need to be liquidated and at the end of the day, the cycle will start again. Well, foreclosure volumes through 2012 are expected to increase dramatically and remain at high levels going on till 2017 …

"Increase in Modification Services… This is what Obama rolled out. . Home Affordable Modification Program (HAMP). Unfortunately, it's what…folks if you do what I do…unfortunately it is failing. We have the opportunity to handle the modification or where we do have a modification, we get to charge for title search, we get to charge for title exam, we get to charge for doc prep we get a 600.00 dollar incentive fee?

And at the end of the day when it's all said, 66,000 have been done to date… of the 66,000 more than 20% have failed. So we can get the file in, we start with the foreclosure, we bill for the foreclosure, we get the mod in, we make the incentive, we doc prep, we get the title, the mod is done and guess what? It falls out. It all comes back to foreclosure land and we get to start the foreclosure all over again! So no matter what the Obama Administration brings our way. We have found a way to create a profit center on it and that I think is part of that success!
The nationwide HAMP fail rate is close to 50%.
This is almost enough to make you think that the administration started up HAMP knowing it would fail often enough to wreak havoc on the system. "Oddly enough" — That would be consistent with Cloward-Piven, wouldn't it?