… Over this blatant use of public resources to promote political candidates (HT to Matt at WoMD):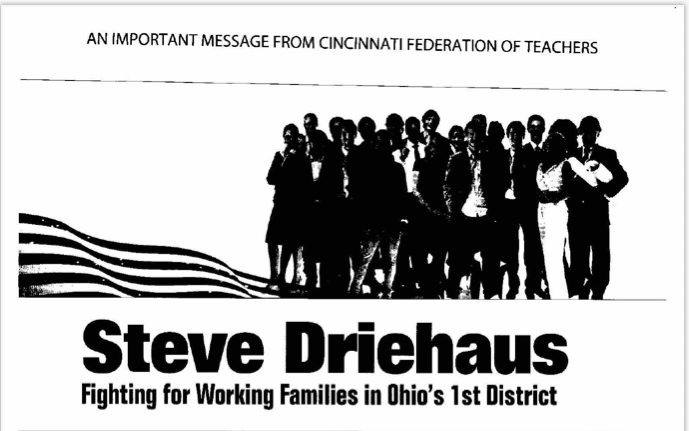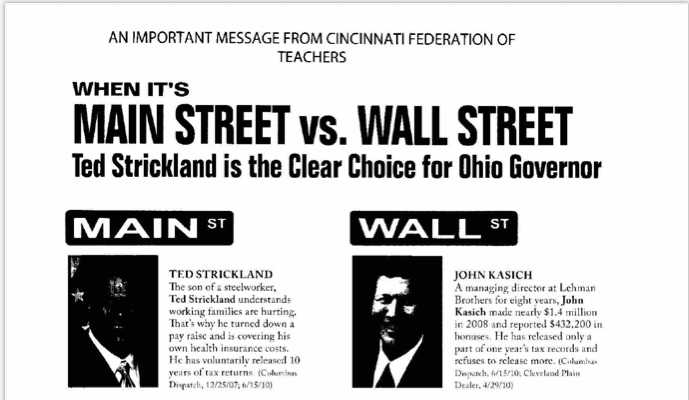 COAST did find some words in an e-mail:
You really will not believe it. It is overt electioneering on behalf of democrats Steve Driehaus and Ted Strickland. COASTers may recall that the activists taking three van loads of CPS (Cincinnati Public School) students to the Board of Elections to vote democrat were wearing Driehaus campaign stickers and handing out democrat sample ballots.

COAST attorneys then inquired whether the abuse of school property for political purposes was going to spread to all CPS schools. CPS' attorney responded:

CFT (Cincinnati Federation of Teachers) counsel confirms today that the materials at Western Hills Engineering were to be delivered by CFT building reps to all CPS schools for distribution to teachers through the mailbox. While we have not polled every school, we have no reason at this time to think that is not the case. Let me know if your client would like to reciprocate.

We know COASTers are speechless in reading this. We were speechless when our attorneys forwarded us these messages as well.

After a week of withering criticism in the media and from the public about the ice-cream-for-votes scandal, CFT and CPS are again shamelessly misusing government property for partisan political purposes. And the center of that political activity seems to be Congressman Steve Driehaus.

There appears to be no way to stop the use of CPS property before the election for political purposes. Rather than educate our children, CPS appears hopelessly dedicated to advancing the agenda of the ideological left — and to use our tax dollars in doing so.
The guess here is that CPS is not the only Ohio urban school district allowing this activity.