It's here.
It will go up here at BizzyBlog on Tuesday morning (link won't work until then) after the blackout expires.
_____________________
Related (to the longer-term problems noted in the column): There's an interesting update of the Social Security situation based on info from the Congressional Budget Office.
Remember how Social Security's immediate cash-flow situation, which has been slightly negative during much of the past 18 months, was going to take a breather and go positive during the next few years? Not any more (original graphic is here; HT commenter dscott):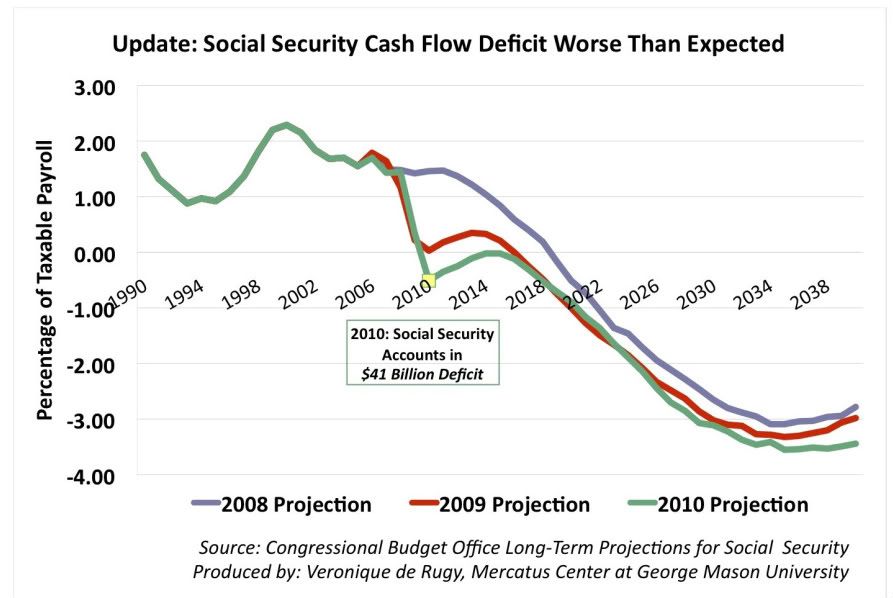 The ultimate Ponzi scheme is unravelling. This is one more seriously negative effect of the POR (Pelosi-Obama-Reid) Economy — the effects of which, regardless of the election outcome on Tuesday, will continue haunting us to an extent through at least the third quarter of next year.