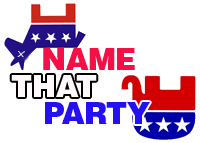 A couple of NewsBusters posts during the past week — one from yours truly and another courtesy of Ken Shepherd — have pointed to the press's reluctance to identify the Democratic Party affiliations of indicted Prince George's County Executive Jack Johnson (pictured at right) and his also-indicted wife Leslie, who is a County Council member.
Today, the Associated Press's Brian Witte ">kept up the wire service's tradition of either not naming the party of an indicted Democrat or deferring that identification until very late in the report (in the apparent hope that subscribing outlets picking up the story won't use it). Jack Johnson's party affiliation was saved for the 19th paragraph; Witte never identified his wife's party affiliation. Witte further quoted a Republican who commented on the situation in Paragraph 10, and noted that said Republican "ran against Johnson in 2002″ in Paragraph 11, leaving it vague as to whether it was a primary or general election contest.
Finally, Witte gave voice to someone who believes that the Johnsons and ultimately other county officials are being targeted based on their African-American ethnicity — in county where two-thirds of its residents are African-American.
Here are selected paragraphs from Witte's report:
Corruption charges disturb residents in Md. county

In two years, Prince George's County residents have seen a former schools superintendent sent to prison and corruption charges brought against a senior state senator and the county executive and his wife.

The latest case is the stuff of movies or late-night TV jokes: Authorities say County Executive Jack Johnson and his wife were arrested Nov. 12 after he accepted $15,000 from a developer and federal investigators tapping his phone reportedly heard him tell her to flush a $100,000 check down the toilet and hide $79,600 in her bra.

The string of scandals has left residents angry, frustrated and wondering who will be next. Maryland U.S. Attorney Rod Rosenstein described their arrests as "the tip of the iceberg."

… Prince George's, a suburb of Washington, D.C., is the nation's wealthiest majority-black county, according to the census. The county, which has about 834,000 residents, is 66 percent black with a median annual household income of $71,696.

(paragraphs 10 and 11)

… Audrey Scott, a former County Council member who chairs the Maryland Republican Party, said she used to hear about officials expecting developers to go beyond what was required to, say, build a playground or refurbish a senior citizens center.

"There were certain elected officials who felt that developers owed something more – above and beyond what was required in the zoning application process, in the permitting process," said Scott, who ran unsuccessfully for county executive against Johnson in 2002.

(paragraphs 18 and 19)

… Some residents can only shake their heads when asked about the scandal, walking away and muttering words like "depressing" without saying anything more.

Johnson, a Democrat, now comes to work as the county's chief executive near the end of his second term with an electronic monitoring device. His term ends Dec. 6, when he will be succeeded by a Democrat who had twice run against him unsuccessfully.

… Marva Henry, who lived in Prince George's County for 29 years and only recently moved away, said she questions why prosecutors seem to focus on African-American officials. Her husband, Winston, also expressed frustration that prosecutors seem to be focusing more on Prince George's County than other localities. But both said they were angry at Johnson over the allegations.
Well, if the Henrys have evidence that nearby counties also have serious corruption, they ought to present it (and Witte should have demanded they present it) before just putting a race bias charge out there with no support. One of the reason that there may be seem to be a bit of a focus on African-American officials is probably because roughly 2/3 of the County's Council is African-American. The county's Superintendent of Schools and about 2/3 of the Board of Education are also African-American. All other things being equal, the odds are that if corruption is occurring in Prince George's County, there will be a good chance that African-Americans are involved, and racism on the part of investigators and/or prosecutors has nothing to do with it.
You can't make this up: The county web site's "welcome" page still features a message from the indicted Johnson, and another page contains a glowing bio of Johnson, which includes this sentence:
Mr. Johnson has transformed Prince George's County into Gorgeous Prince George's.
At this point, that assertion is highly debatable at best, and sick joke at worst.
Cross-posted at NewsBusters.org.