You've got a 23-10 majority.
The most important reform in the imbalanced relationship between state and local government and the public-sector unions is proposed, and all you can get is the barest majority to pass it?
Whew: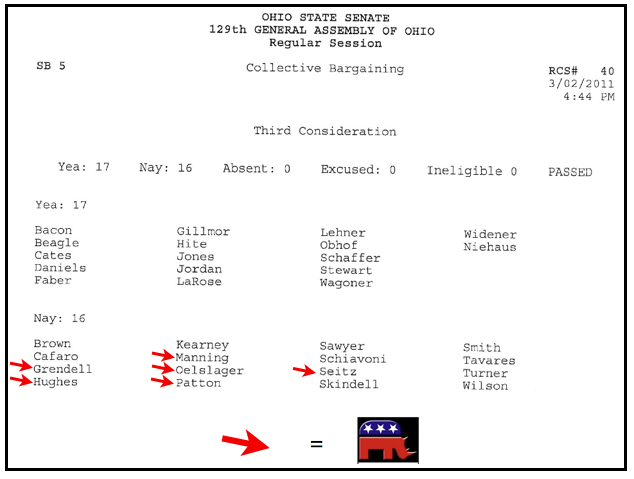 The Tea Party's work to save the Buckeye State has just begun.
P.S. I'm not ready to let the majority who voted for SB 5 off the hook. Yours truly suspects that the Republican caucus decided that it had to give John Kasich what he wanted, and then got into discussions over who could "safely" vote no. It's not like they haven't done this kind of thing before (see: cynical maneuvering, Ted Strickland's retroactive 2009 tax increase).
Thank goodness Wisconsin Governor Scott Walker isn't stuck with this bunch in Madison. If he were, his cause would be hopeless.