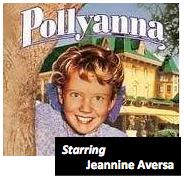 It's always a bit of risk saying that a bunch of supposedly smart folks are wrong, but the economists Jeannine Aversa at the Associated Press consulted for a Tuesday afternoon report on the economic outlook must be taking a double dose of sunshine pills every day.
If we are to believe these folks, the only thing that can stop the economy now is oil — not the $112 a barrel accompanied by $4 per gallon gas we're seeing now. That's noooo problem. These smarties apparently think it's clear sailing ahead for the economy as long as oil doesn't go to $150, which would translate to at least $5.50 a gallon.
Here goes, if you can stand it:
AP survey: Only oil shock can stop economy now

The American economy is now strong enough to withstand Middle East turmoil and the Japanese nuclear crisis. Only a big rise in the price of oil could stop it now.

Those are the findings of an Associated Press survey of leading economists, who are increasingly confident in a recovery that is nearly two years old. They expect the economy to grow faster every quarter this year.

In part, that's because the economists think Americans will spend more freely in the coming months. Higher stock prices have made people wealthier. And a cut in the Social Security payroll tax is giving most households an extra $1,000 to $2,000 this year.

… The one factor that could make a second recession a possibility would be a jump in oil prices to $150 a barrel, economists say. Oil trades at about $112 a barrel now. The record high, set in the summer of 2008, is about $147 a barrel.

"The economy is regaining some of its lost muscle and now seems to have a much thicker skin than it did six months or a year ago, and that's helping it handle various negative forces," said Lynn Reaser, a board member of the National Association for Business Economics.

While oil has risen almost $40 a barrel since Labor Day, analysts think it would take something extraordinary to drive the price all the way to a new record – either supply disruptions because of a new front in the Mideast unrest or action by the Federal Reserve that brings down the value of the dollar.

Economists think gas prices, now averaging $3.87 a gallon and rising every day, will stabilize by summer and drop to about $3.50 by fall. Rising gas prices are taking up much of what Americans are pocketing from the Social Security tax cut.
Aversa goes on to note the following predictions:
Over 3% annualized economic growth during each of the next three quarters, after 2.2% in the first (this first-quarter estimate directly conflicts with many other forecasters who have recently cut their estimates to an annualized 1.5% or so).
A drop in the unemployment rate to 8.4% by December, 10 quarters after the official end of the recession. By contrast, 10 quarters after the end of the early-1980s recession, the economy's unemployment rate under Ronald Reagan was 7.2%, even though the rate had peaked at a higher level (10.8%) just after the recession than it did shortly after the 2008-2009 recession (10.1%).
Average hourly pay will rise, consumer spending will grow robustly, inflation will stay relatively tame, and the ghost of Saul Alinsky will return to take us to the Promised Land. (Okay, I made up the last one.)
Aversa's assembled apparatchiks — er, economists — would be more believable if we weren't looking at the following contrary indicators, to name just a few of potentially many:
A housing industry that is 25% of what it was six years ago and shows little sign of recovery. Even Aversa's colleague Derek Kravitz knows that, and reported it yesterday: ""
Numerous price-increase announcements by consumer products makers — "According to The Wall Street Journal, last week retailers were told to expect price increases next month on items like Scott tissue (up 7 percent), Charmin tissue (up 5 percent), and Glad trash bags (9.5 percent)."
A three-month crash in consumer confidence as reported by Gallup.
The ongoing effect of multi-year, $1 trillion-plus deficits.
My bet is that the Aversa's write-up is an attempt to take some of the sting of out what is looking to be an disappointing first quarter GDP report coming out Thursday by doing a preemptive Tony the Tiger routine ("Hey, this quarter was weak, but the rest of the year will be grrrrrreat!). Shoot, even the New York Times noted on Sunday that "the pace of recovery from the global financial crisis has flagged since November."
Again, though you never want to say they're wrong, it seems from here that Aversa went to a bunch of folks she could count on to tell her what she wanted to hear. Remember, this is the same reporter who trumpeted an economic "rebound" in December 2009. That didn't work out too well. We're still millions of jobs down from where we would be in anything resembling a normal recovery, and it took GDP four more quarters to get back to where it was before the recession began. The recovery as Warren Buffett defines it — per capita GDP returning to where it was in June 2008 — remains a far-off dream.
Cross-posted at NewsBusters.org.