I received the following today in my email box. The subject line is "Big Things." It's from Organizing For America, and written by President Barack Obama.
Alleged accomplishments, ALL of which have not occurred — except Iraq, which was already planned by the time he took office — are boxed in red: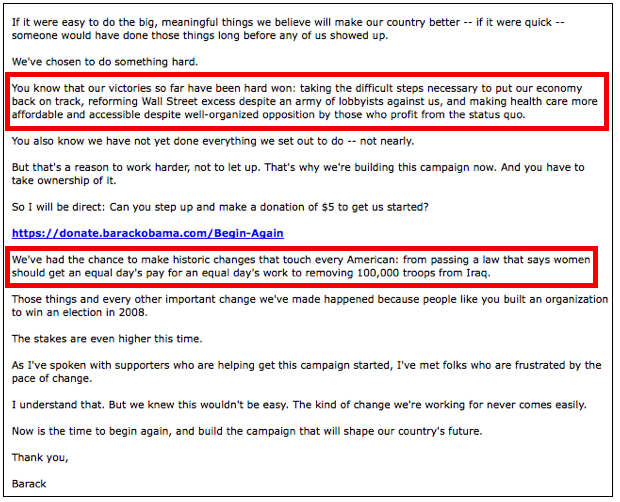 Today's news (here, here, here) demonstrates that the economy is NOT on track. Wall Street is NOT reformed (maybe reshaped, but not improved). Health care is NOT more affordable.
Equal pay for equal work? Such laws have been on the books for decades.
That's it? He's kidding, right?
This is supposed to get his base fired up?
Holy moly, is he in trouble.