Unlike on Monday, one station changing its sign isn't going to change this: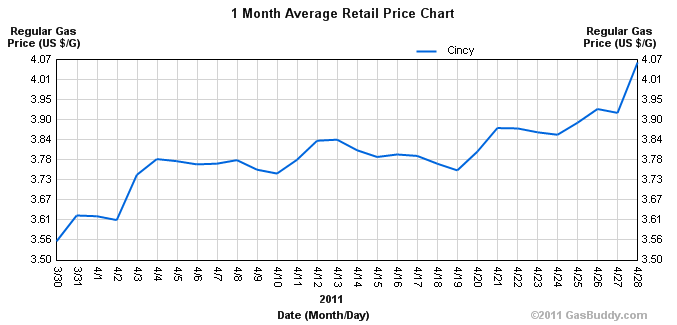 Never forget: This is what Obama (just "gradually") and his administration have said they want. Actually, Steven Chu wants the price much higher.
Well, here it is. How's that hope and change workin' out?
_____________________________________________________
UPDATE: Well, in the time it took to grab a late lunch, the local average price crossed the all-time record threshold (once at link, click on the 5-Year version) —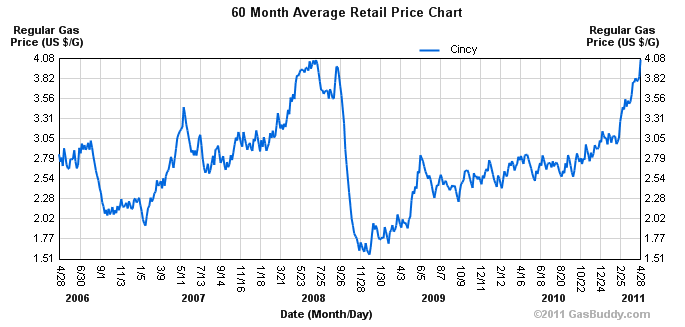 Also, I noticed while getting lunch that the Meijer store on US near Fields Ertel Road, a station that is usually pretty aggressive, was carrying regular for $4.16 a gallon. The Sam's Club across the street was lined up three deep at each pump with people waiting for what may be the last chance in a long time to get it for $3.80.
UPDATE 2: Wow, you can almost watch it go up in realtime. Now it's pushing $4.10.
UPDATE 3: Make that breaking $4.10 —

UPDATE 4: Try $4.12, or a nickel increase in 3-1/2 hours —