Captured at Patterico's Place, this thought from Aaron Worthing on the gaffe of the year so far: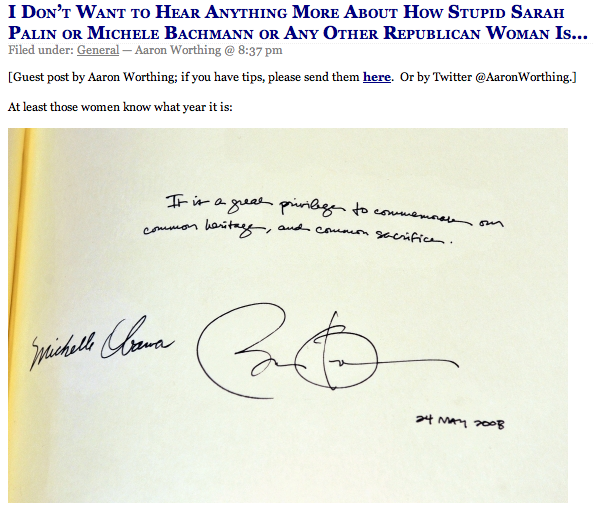 Let's not limit it to women. Let's add "or Tim Pawlenty, or Herman Cain, or any other Republican or conservative with a pulse."
More here.
It's 2011, not 2008, bud. Jet lag is not a legitimate excuse for that. I'd rather not imagine what is.
____________________________________________
UPDATE: The competition for Gaffe of the Year is intense, as this one from yesterday demonstrates. John Kerry "botches jokes," Barack Obama botches toasts:
If Bush had done what Obama did, the press would be treating it as an international scandal.
Somebody also need to tell me when bare-shouldered dresses made of what might as well be opaque cellophane became all the rage in formal company. (And wouldn't you like to know what Michelle Obama was thinking at the moment captured in the graphic?)