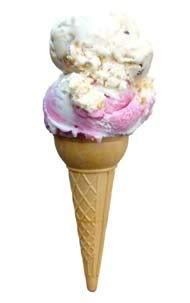 Americans for Limited Government says it perfectly, with bolds added by me:
Double Dip in Housing, ALG Declares Failure of Obama 'Stimulus'

May 31, 2011, Fairfax, VA—Americans for Limited Government President Bill Wilson today issued the following statement on the 4.2 percent decline in home values in the first quarter as measured by the S&P/Case Shiller home price index:

"We are now officially in a double dip in housing. The Obama Administration promised that if trillions of dollars in fiscal and monetary 'stimulus' were injected into the economy, that it would turn the housing market around. Yet, despite the tremendous run up in government debt and money printing to prop up the economy, home values are now at their lowest point in this recession — lower than even April 2009.

"That means 3.3 million people who used the $22 billion homebuyer's tax credit, which temporarily juiced the market, are now likely already in negative equity on their new homes. What sort of 'recovery' is this? It's a failure. We should have just let prices hit the bottom in the first place. Instead of bailing out banks, it would have been better to let investors that bet poorly on housing to fail. If government had just gotten out of the way, we would already be in recovery.

Obama has prolonged the recession he swore to pull us out of, wasting over $2 trillion on a lie. Obama has been given everything he wanted — everything he said would turn the economy around. The 'stimulus' has failed. Now is the time for a new direction for America, and that will only come with new leadership on the economy, before we go bankrupt trying to 'stimulate' it."
I'm not the biggest fan of Case Shiller, as I think it generally overestimates value fluctuations. That said, as long as it's applying its methodology consistently, its core contention at the moment — that housing prices are worse than they were in April 2009 — is pretty sharp slap in the face at U.S. housing policy, and more broadly, the Obama administration's fiscal policies.
While there's a double-dip in existing home prices, there's pretty much been a continuous dip in new-home sales, with the exception of the final three months before the aforementioned homebuyers' credit expired: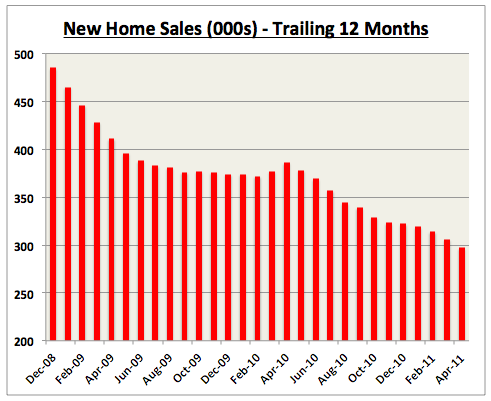 The POR (Pelosi-Obama-Reid) Economy strikes again.