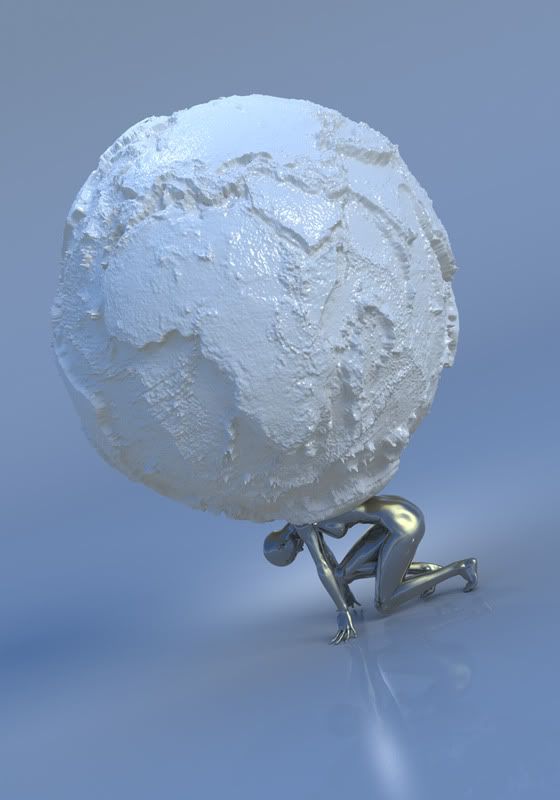 Item from June 3: "'The world is getting warmer': Romney" (related BizzyBlog post):
"I believe the world is getting warmer, and I believe that humans have contributed to that," he told a crowd of about 200 at a town hall meeting in Manchester, New Hampshire.
Well, guess what, oh Objectively Unfit One, you can "believe" all you want, but the facts are not pointing in that direction:
Scientists predict 'sunspot hibernation'

For years, scientists have been predicting the Sun would move into solar maximum, a period of intense flares and sunspot activity by 2012, but lately a curious calm has suggested quite the opposite.

According to three studies released in the United States on Tuesday, experts believe the familiar sunspot cycle may be shutting down and heading toward a pattern of inactivity unseen since the 17th century.

The signs include a missing jet stream, fading spots, and slower activity near the poles, said experts from the National Solar Observatory and Air Force Research Laboratory.

'This is highly unusual and unexpected,' said Frank Hill, associate director of the NSO's Solar Synoptic Network.

'But the fact that three completely different views of the Sun point in the same direction is a powerful indicator that the sunspot cycle may be going into hibernation.'
The point of bringing this up isn't to say, "aha, it's global cooling" (though we may indeed be heading there). It's to say that the sun has always had far more of an impact on the earth's temperature than anything we humans do or don't do, and that no quarter should ever be given to those who attempt to co-opt and misrepresent "science" in the name of advancing statism.
Yet we have GOP presidential candidates (sadly, Romney's not the only one) who either believe in globaloney (the belief that the earth is irrefutably warming, that humans are contributing to that warming, and that radical changes in the economic world order and/or our standards of living are necessary for our continued survival) or have in the recent past while attempting to act on those bogus beliefs. They, certainly including Mitt Romney, must be rejected.