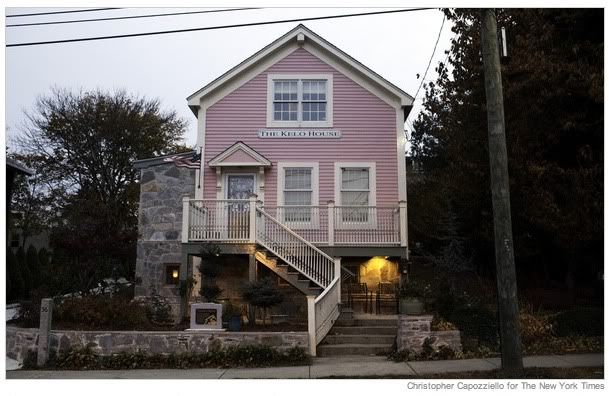 In June 2005, in its Kelo vs. New London decision, the Supreme Court ruled that the City of New London, Connecticut could condemn and take over private property, including that on which Susette Kelo's pink house sat, for a "public purpose" (a redevelopment plan worked up by the city's New London Development Corporation), instead of limiting the Constitution's Fifth Amendment application to "public use," as the Founders intended.
The Supreme Court justices who supported the ruling largely justified it on the basis that "The City has carefully formulated an economic development plan that it (the city) believes will provide appreciable benefits to the community, including–but by no means limited to–new jobs and increased tax revenue." Carefully formulated or not, nothing even remotely positive happened after the ruling until very recently, and nothing even remotely resembling decent national media coverage of post-ruling events has ever occurred.
Until August, in the five years after the final post-ruling showdown, during which Connecticut's governor essentially had to intervene to keep the city from calling in the bulldozers while the final holdouts were still on their properties in June 2006, nothing has happened. Developers have withdrawn, and Fort Trumbull anchor company Pfizer has left town (a smaller company moved into the facility in a special deal involving — of course — city incentives).
Finally, the city appears to have gotten a developer interested in building condos. Well, sort of, as readers will see. I noted in April, the city was again prepared to offer tax abatements.
On Monday, August 15, as Kathleen Edgecomb at the New London Day reported, the abatement deal was approved, out of which the developers received quite generous tax breaks, even though the city hasn't seen the details of what the developers wants to do (bolds are mine throughout):