Here's a story from MSNBC's First read on August 30:
(A poll) conducted by Peter D. Hart Research Associates (D) and McLaughlin & Associates (R), has Romney leading at 35% …
Here's a September 30 poll from Strategic Vision:
Mitt Romney is still ahead — and still by a big margin. He has 30% …
And there's even this from early October:
Romney … is the presidential choice of 29 percent …
Except for one "little" thing …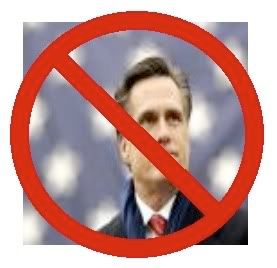 … The stories and polls are from 2007 (here, here, and here), and they're about Iowa, which Romney lost.
In 2011, Mitt Romney hasn't pulled more than 25% in a poll carried at Real Clear Politics since mid-July. This after over 4-1/2 years of exposure, making him by far the most recognized Republican in the land. That's more than enough time to conclude that GOP voters don't like him, don't want him, and as a matter of fact can't stand him.
At some point, the national RINO establishment will have to conclude that no matter how much slickness, how much marketing, how much calendar-fixing, and how much brow-beating it engages in, Mitt Romney will never, ever get the enthusiastic support of rank and file sensible conservatives.
Better that the recognition come now instead of later.