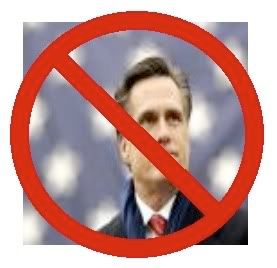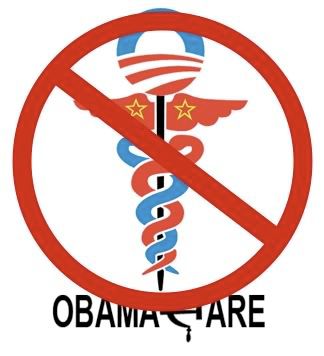 First let's look at this Cato post by Michael F. Cannon with a great title:
RomneyCare: Making a Fool of Every Republican It Touches Since 2006

New Jersey Gov. Chris Christie's (R) hearts former Massachusetts Gov. Mitt Romney (R), so much that Christie says it is "completely intellectually dishonest" to compare RomneyCare to ObamaCare.
The internal link is to a YouTube containing part of Christie's announcement that he supports Mitt Romney for President — or, as a NewsBusters commenter aptly described it earlier today: "RINO endorsed by Hippo."
Avik Roy at Forbes calls (obvious) BS on Christie's contention:
There's simply no other way to put this, I'm afraid, but to say that it's Chris Christie who is being intellectually dishonest. There isn't a single person, left or right, who follows health policy seriously who disagrees with the assertion that Romneycare was the model for Obamacare. And Massachusetts has had to raise taxes, after Romney left office, to pay for the law's significant cost overruns.
Back to Cannon at Cato, who addresses how Romney was able (very initially) to avoid raising taxes (as noted, taxes have since been raised). BizzyBlog commenter dscott deserves props for catching the treachery noted in Point 2 several years ago, which is that Romney got everyone else in the country to pay for RomneyCare's early year or so (bolds are mine):
Mitt Romney increased taxes the moment he signed RomneyCare. RomneyCare increased net government spending. That in itself is an increase in the tax burden. All that remains to be determined is who will pay for that added spending and when they will pay it. The fact that the incidence of that added tax burden fell after Romney left office does not mean that's when the added tax burden was created.
Mitt Romney has raised taxes on as many people as Barack Obama has. Half of RomneyCare's new spending was financed by the federal government through the Medicaid program, which is financed through federal taxes, which fall on taxpayers in all 50 states. That means that when Romney financed half of RomneyCare's new spending by pulling down more federal Medicaid dollars, he increased taxes on residents of all 50 states.
RomneyCare was born of, and expanded, a corrupt scheme by Massachusetts politicians to tax residents of all 50 states. What motivated Romney to enact RomneyCare, as former Romney/Obama adviser Jonathan Gruber explains here, was the widespread desire (within Massachusetts) to hang on to $385 million of federal Medicaid money that Massachusetts had secured using one of Medicaid's notorious and fraudulent "provider tax" scams. In other words, the whole purpose of RomneyCare was to enable Massachusetts to hold on to $385 million that it received by defrauding and taxing residents of other states.
Wow. What a racket. And Mitt Romney, Republican establishment fave, defends this. Uh, if what we want is a continuation of this kind of corruption, the Democrats already have an app for that.
Now let's get to the consultants, and for that, we go to one part of the transcript of Rush Limbaugh's show today:
Romney Advisor Admits Romneycare was Blueprint for Obamacare

RUSH: … last night on PMSNBC's Last Word hosted by Larry O'Donnell, an avowed socialist, he spoke with former Romney health care consultant and MIT professor of economics Jonathan Gruber about his having helped the regime craft health care reform. O'Donnell said, "Come on, come clean. You were in the room with Obama discussing health care reform and you did in fact work with the Romney administration in Massachusetts. Come on, Professor, you gotta tell us the truth here."

GRUBER: The truth is that the Affordable Care Act is essentially based on what we accomplished in Massachusetts. It's the same basic structure applied nationally. John McDonough, one of the other advisors who worked in both Massachusetts and advised the White House said it's the Massachusetts bill with three more zeros, and that's basically a good description of what the federal bill did.

RUSH: Well. Duh. John Gruber, Romney health care consultant: The truth is the Affordable Health Care Act is essentially based — that's Obamacare — based on what we accomplished in Massachusetts. The same basic structure applied nationally. John McDonough, one of the other advisors, worked in both Massachusetts and advised the White House said it's the Massachusetts bill with three more zeros and that's basically a good description of what the federal bill did. So you got Romney's own advisors out there undercutting him. Not through here. Larry O'Donnell: "So, obviously, the Massachusetts experience, with it was part of what moved him in the direction that — where he ended up?"

GRUBER: You know when I was advising both the Obama administration and Congress throughout 2009, the number of times I got asked, "How did you do it in Massachusetts? What made it work in Massachusetts?" the administration and the Congress were taking a big leap into unknown territory, and the fact that they had that example to lean on was so, I think, comforting to them in taking that step.

RUSH: Uh, the pile here just gets larger and larger. … Larry O'Donnell says, "Romney makes a very strong point about the Obama bill is full of taxes to pay for it, and the Romney bill did not have tax increases in it to pay for it."

GRUBER: Yeah, that's technically true, but intellectually not really straightforward. Basically in Massachusetts the financing for our bill came half from the federal government and half from an existing tax that former governor and presidential candidate Michael Dukakis had put in 1988 to finance care for the uninsured. So we didn't have to raise tax in Massachusetts 'cause the money was already there. At the federal level we didn't have that luxury.

RUSH: … So the regime didn't have another government to come in and fund his health care bill like Romney had the federal government to come in and fund his, which means you and me, so we had to raise taxes for it.

… Chris Christie said the other day that any comparison between Obamacare and Romneycare would be dishonest. And now here's Romney's advisor bragging about it.

… I've just put this out there for you, folks. This issue is not gonna go away. I do not believe that it is going to go away.
Folks, besides his statement a couple of weeks ago that any GOP nominee would be better than Obama — "even Romney" — that last excerpted trio of sentences is probably as close as you'll hear Rush get to saying: "Romney is toxic. For heaven's sake, don't let him get the nomination."
Finally, let's replay Cato's video from 18 months ago pointing out, in essence, that, as noted above, "ObamaCare = RomneyCare with three more zeros":
Logically (and Rush made this point too), if you think the incumbent can easily be beaten (being watchful for overconfidence), you get the guy or gal who has the most consistent, truest set of conservative principles who can govern effectively. That's not Objectively Unfit Mitt.