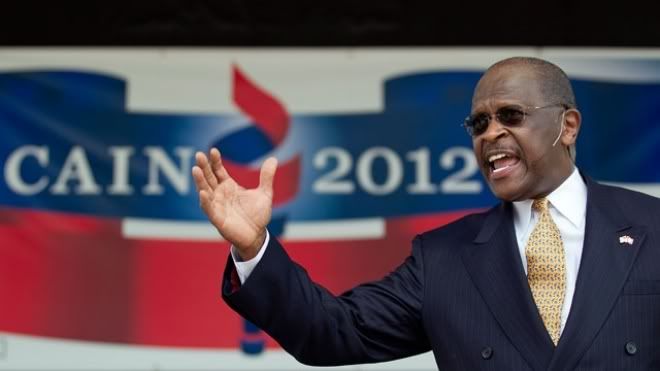 From the former take-no-prisoners editor of the Washington Times (bolds are mine):
Things have gone from bad to badder for the self-righteous artsy-fartsy elites, who for all their book-learning and self-regard just can't figure out America.

The Herman Cain phenomenon is the latest puzzlement of those who think only they're wise enough and entitled enough to tell the rest of us which fork to use. Mr. Cain's sin is not that he doesn't have the usual qualifications for president. Barack Obama established the precedent that presidents can attempt to do the job with on-the-job training. Mr. Cain's sin is that he demonstrates, with considerable eloquence, that the notion that Republicans and other conservatives are mean-spirited bigots is the enormous lie of conventional media wisdom.

… (Cain) has changed attitudes and perceptions about what is possible. The most remarkable fact about the Cain phenomenon is that three years after Barack Obama's incompetence began to reveal itself, the other party, painted in vivid color as benighted and bigoted, demonstrates that it will happily consider a black candidate, too. The prospect of a choice between a black Democrat and a black Republican is the tale that beggars anything Hollywood could imagine.

This reality owes nothing to the media, politicians of any stripe, or to the self-righteious elites. It owes everything to the ordinary men and women of the America that is great because America is good.
More than anything else, this explains the press's intense attacks on the man (just a few of many examples in the past ten days are here, here, here, here, and here). They do not believe in their hearts that America is good. If they did, they would be focusing on how to improve it, not how to "transform" it.