September 17, 2012
Rules are here. Possible comment fodder may follow later. Other topics are also fair game.
__________________________________________
3 Comments
Layoffs: Medical device companies cut 2,000 jobs in 2 months

http://www.massdevice.com/news/layoffs-medical-device-companies-cut-2000-jobs-2-months

Several of the med-tech companies that are scrapping jobs say the 2.3% medical device excise tax in the Patient Protection and Affordable Care Act, slated to begin in January 2013. Others deny that the tax is the sole cause of their moves, saying it's a factor but not determinative.

Whether it's the sole reason or part of the reason, the fact is ObamaCare is costing more jobs. Apparently, Obama believes Pelosi's line that unemployment checks spur the economy. Obama's only response to joblessness is unemployment checks and food stamps, not understanding or relieving the reasons for the job loss.

Liberalism is like a tick, a couple of ticks can thrive while the host lives unaffected, the problem results when the ticks have babies and multiply eventually weakening then killing the host. Liberals saw no negative results for decades of their policies and could easily deny their results but no more. Liberalism has now multiplied to the point that their cumulative parasitism is weakening and killing the host. Sacrifice the ticks and save the host.

QE3 spin:

Fed action a welcome move for small businesses
By Sharon Jenkins

http://www.washingtonpost.com/blogs/on-small-business/post/fed-action-a-welcome-move-for-small-businesses/2012/09/18/62999580-fe7a-11e1-a31e-804fccb658f9_blog.html

The action included the Fed's commitment to keep short-term interest rates near zero until 2015 and to buy $40 billion a month in mortgage-backed securities — two important steps that will reduce interest rates for home buyers and other borrowers.

Zero interest rates, zero income growth, zero wage growth plus continuing food and fuel inflation = Stagflation

But hey, according to Obama you are better off now than 4 years ago. Tell that to the record number of food stamp recipients and the millions of people who used to have full time jobs now stuck with part time jobs to make ends meet. And they wonder how the median income dropped by $4,000??? And these are the people who are supposed to qualify for buying a house to take advantage of low interest rates?
RSS feed for comments on this post.
Sorry, the comment form is closed at this time.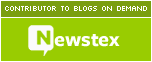 Never Forget: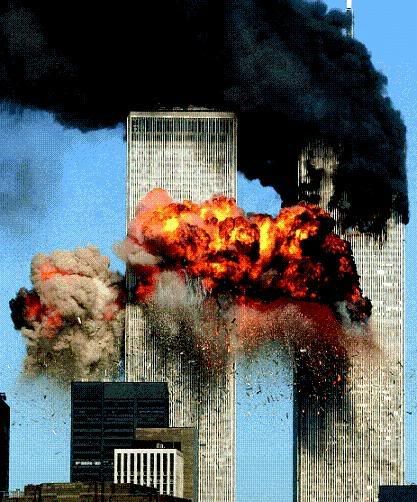 This Month's Posts
Categories
Money, Biz, Econ, IT

Local Yokels (SWO-NOKY)

* Technical, Search, Media *

Other Localities, State Lists

Mil sources & Mil Blogs

Religion and Positivity

z Campaign Sites z

z Pol-Party-Lobby Sites z

Unclassified
Comments
Comments are welcome, but are moderated.
Posting of comments is not immediate, and may take up to 24 hours.
Comment posting, as well as possible deletion, is
at the sole discretion of BizzyBlog.
Allowing a comment to be posted does not constitute agreement with it, or endorsement of it.
-----------------------------
S.O.B. Alliance
Testimonials
"(ACORN) says it provide lots of services for poor people, but a recent NewsBusters post by Tom Blumer exposes the hollow facts behind the claims."
"BizzyBlog did the work that American journalists apparently won't -- research. For the first time in 80 years, Ford outsold GM."
"The Best Analysis of Campaign Fraud: Tom Blumer. .... Thank you Tom for giving credit where credit is due."
"Tom Blumer .... dug up a treasure trove of Jeremiah Wright's revealing church bulletins. Blumer's investigative work was picked up by conservative talk radio and Jake Tapper at ABC News."
"Seems that there are more than a couple of folks taking notice of your postings, Tom. Excellent job .... I believe Cleveland is better off because of the job you did."
".... the best blogger in the state and a more talented, natural economist than any of those pointy-headed Keynesian halfwits."
"Tom Blumer at BizzyBlog brings actual facts about coal miner fatalities to light and gives the BDS'ers a reality check."
"Guys like Tom Blumer cover what really matters, and they're independent enough to tell the truth, without fear of aggravating .... corporate media owners."
"Great job with the investigation of Mr. McEwen. I hope your insightful commentary and investigation prowess will come to light in other races."