December 28, 2012
Rules are here. Possible comment fodder may follow later. Other topics are also fair game.
__________________________________________
The text from Sister Diane at St. Ignatius Martyr church was as odd as it was urgent: "A man is going to call. You must answer the phone."

Kerry Ann Troy had just finished her daily "cry time" – that half-hour between dropping the kids off at school and driving back to her gutted house on New York's Long Island, or to the hurricane relief center, or to wherever she was headed in those desperate days after Sandy, when life seemed an endless blur of hopelessness and worry.

Cell phone reception was sporadic, so even if the stranger called, she would likely miss him. Besides, she had so many other things on her mind.

After spending the first week with relatives in Connecticut, Troy, a part-time events planner for the city, and her husband, Chris, a firefighter, had managed to find a hotel room for a week in Garden City. The couple had no idea where they and their three children – Ryan, 13, Connor, 12, and Katie, 4 – would go next. Hotels were full. Rentals were gone. Their modest raised ranch, a few blocks from the beach, was unlivable.

But the Troys faced another dilemma.

The family had been looking forward to a weeklong, post-Thanksgiving trip to Disney World, paid for by the Make-A-Wish-Foundation to benefit Connor, who suffers from a life-threatening, neuromuscular disease. He had lost one wheelchair to the storm. His oxygen equipment and other medical supplies were damaged by water. He was disoriented and confused.

How could they tell their sick child that the storm that had disrupted his life might also cost him his dream – to meet Kermit the Frog?

Yet Chris Troy felt he couldn't leave. And Kerry Ann said she wouldn't go without him.

And then – in the space of a few hours – everything changed.

A school administrator pulled Kerry Ann aside when she went to pick up Katie. She told her of a vacant summer home – a spacious, fully furnished, three-bedroom house in nearby Point Lookout, which the owners wished to donate to a displaced family. The Troys could live there indefinitely, at no cost, while they sorted out their lives. …
Go here for the rest of the story.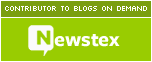 Never Forget: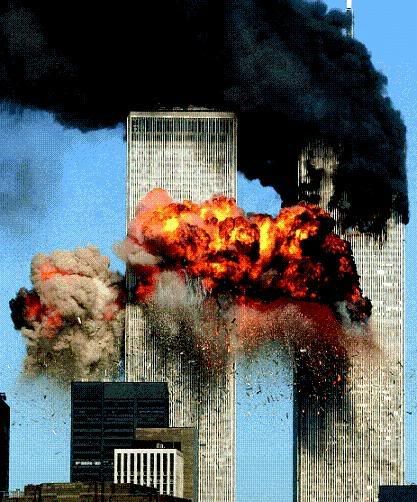 This Month's Posts
Categories
Money, Biz, Econ, IT

Local Yokels (SWO-NOKY)

* Technical, Search, Media *

Other Localities, State Lists

Mil sources & Mil Blogs

Religion and Positivity

z Campaign Sites z

z Pol-Party-Lobby Sites z

Unclassified
Comments
Comments are welcome, but are moderated.
Posting of comments is not immediate, and may take up to 24 hours.
Comment posting, as well as possible deletion, is
at the sole discretion of BizzyBlog.
Allowing a comment to be posted does not constitute agreement with it, or endorsement of it.
-----------------------------
S.O.B. Alliance
Testimonials
"(ACORN) says it provide lots of services for poor people, but a recent NewsBusters post by Tom Blumer exposes the hollow facts behind the claims."
"BizzyBlog did the work that American journalists apparently won't -- research. For the first time in 80 years, Ford outsold GM."
"The Best Analysis of Campaign Fraud: Tom Blumer. .... Thank you Tom for giving credit where credit is due."
"Tom Blumer .... dug up a treasure trove of Jeremiah Wright's revealing church bulletins. Blumer's investigative work was picked up by conservative talk radio and Jake Tapper at ABC News."
"Seems that there are more than a couple of folks taking notice of your postings, Tom. Excellent job .... I believe Cleveland is better off because of the job you did."
".... the best blogger in the state and a more talented, natural economist than any of those pointy-headed Keynesian halfwits."
"Tom Blumer at BizzyBlog brings actual facts about coal miner fatalities to light and gives the BDS'ers a reality check."
"Guys like Tom Blumer cover what really matters, and they're independent enough to tell the truth, without fear of aggravating .... corporate media owners."
"Great job with the investigation of Mr. McEwen. I hope your insightful commentary and investigation prowess will come to light in other races."