January 1, 2013
Rules are here. Possible comment fodder may follow later. Other topics are also fair game.
__________________________________________
3 Comments
Fiscal Cliff, the vote in the Senate:
http://www.senate.gov/legislative/LIS/roll_call_lists/roll_call_vote_cfm.cfm?congress=112&session=2&vote=00251#position

Kudos to the Iowa senators, who gave a bipartison NO to a crappy deal.

Grassley, (R), and Judiciary chair
Harkin, (D), and chair of Health, Education Labor and Pensions committee

It should be insightful to hear the reasons for their votes, from their own personal and partisan perspectives.

Comment by cornfed — January 1, 2013 @ 12:29 pm

Under the radar, one of the Ohio Supreme Court justices is resigning.

Here's coverage about the replacement process:
http://www.volokh.com/2012/12/27/selecting-a-supreme-court-justice-for-ohio/

Selecting a Supreme Court Justice for Ohio
Jonathan H. Adler • December 27, 2012 11:30 am

…
Although elections are the primary means for selecting judges in Ohio, the Ohio Constitution provides for the appointment of judges by the Governor to fill vacancies in between elections. Such appointments occur with some regularity on lower courts, trial courts in particular, but less often on the Ohio Supreme Court. This year, however, Justice Evelyn Lundberg Stratton announced she would step down after 16 years on the High Court. Because there are two years left on Justice Stratton's term, this gave Ohio Governor John Kasich the opportunity to name a new justice to the Ohio Supreme Court.

Given that judges are elected, and Justice Stratton's replacement would have to run for reelection in two years, one might have expected politics do dominate the selection process. That was not the case, however, as the governor created a process to elevate merit above politics.
…
Governor's Kasich's instructions were clear: He wanted us to identify the best candidate, specifically the person with the experience, intellect, integrity, and temperament to make the best supreme court justice.

Thirteen individuals applied, most (but not all) sitting judges.
…
On December 20, Governor Kasich announced his selection: Judge Judith French of the 10th District Court of Appeals.
…

Comment by cornfed — January 1, 2013 @ 1:03 pm

Japan's Patriotic War Agenda

http://www.zerohedge.com/news/2013-01-01/guest-post-japans-patriotic-war-agenda

…to end deflation by pushing down the world value of the JPY (yen) to a theoretical point where "inflation of 2% or 3% a year" will be possible…

…The incoming, recycled LDP stalwart Shinzo Abe – once again destined to be Japan's prime minister by Japan's No Alternative political machine – lost no time in undertaking to flood the economy with money until inflation reaches at least 2%. The critical point is that Japan is the country where deflation has been a "permanent" fixture, a spinoff from its permanent decline and despite its incredible debt and now impressively huge trade deficits, and a list of other no-no things for the trader fraternity hunched over their playstation consoles. Apparently, Abe and his LDP Old Guard imagine that "gaijin", including the Chinese, are awed by the risks this sets for the world economy and will not react.

Foreigners will not show disrespect to Japanese bonds, but will obediently hold them. They will also, in very orderly fashion, only moderately sell off the JPY, by exactly the amount needed to get the magic 2.5%-a-year inflation rate that Japan's new (in fact old) bosses pine for. Japan is by definition "too big to fail" – but unfortunately Japan's liberal and neoliberal Apprentice Sorcerors are dreaming…

…For outsiders, whether we call them gaijin, Martians or Wall Street Journal editorialists, Japan seems to be struck by a strange curse. It's population is shrinking rather fast, surviving Japanese are therefore rapidly ageing, consumer attitudes and behaviour go from bad to worse – Japanese will not consume – Japanese savings are "ridiculously" high with bank deposits bringing 0% per year interest, taxes are high, the country makes only the faintest attempt to attract talent, ideas or products and services from the rest of the world.

This is where we are going as a nation. But of immediate concern, Japan dumping $1 trillion of US Bonds. The Fed must replace these bonds with dollars by buying them on the secondary market. Now the world will see trillions of dollars flood the world's economies who in turn must convert those dollars by buying US goods. This is the beginning of the end of the dollar.
RSS feed for comments on this post.
Sorry, the comment form is closed at this time.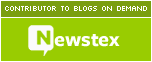 Never Forget: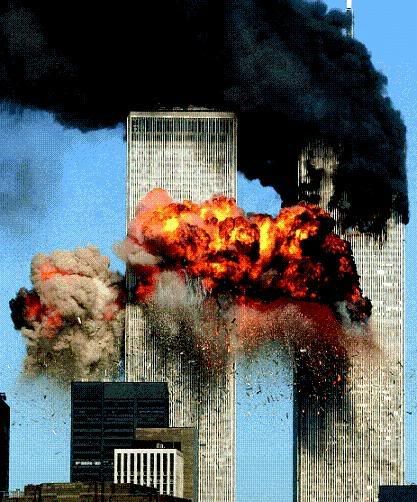 This Month's Posts
Categories
Money, Biz, Econ, IT

Local Yokels (SWO-NOKY)

* Technical, Search, Media *

Other Localities, State Lists

Mil sources & Mil Blogs

Religion and Positivity

z Campaign Sites z

z Pol-Party-Lobby Sites z

Unclassified
Comments
Comments are welcome, but are moderated.
Posting of comments is not immediate, and may take up to 24 hours.
Comment posting, as well as possible deletion, is
at the sole discretion of BizzyBlog.
Allowing a comment to be posted does not constitute agreement with it, or endorsement of it.
-----------------------------
S.O.B. Alliance
Testimonials
"(ACORN) says it provide lots of services for poor people, but a recent NewsBusters post by Tom Blumer exposes the hollow facts behind the claims."
"BizzyBlog did the work that American journalists apparently won't -- research. For the first time in 80 years, Ford outsold GM."
"The Best Analysis of Campaign Fraud: Tom Blumer. .... Thank you Tom for giving credit where credit is due."
"Tom Blumer .... dug up a treasure trove of Jeremiah Wright's revealing church bulletins. Blumer's investigative work was picked up by conservative talk radio and Jake Tapper at ABC News."
"Seems that there are more than a couple of folks taking notice of your postings, Tom. Excellent job .... I believe Cleveland is better off because of the job you did."
".... the best blogger in the state and a more talented, natural economist than any of those pointy-headed Keynesian halfwits."
"Tom Blumer at BizzyBlog brings actual facts about coal miner fatalities to light and gives the BDS'ers a reality check."
"Guys like Tom Blumer cover what really matters, and they're independent enough to tell the truth, without fear of aggravating .... corporate media owners."
"Great job with the investigation of Mr. McEwen. I hope your insightful commentary and investigation prowess will come to light in other races."