January 16, 2013
Rules are here. Possible comment fodder may follow later. Other topics are also fair game.
__________________________________________
3 Comments
Looking more and more like the Depression of the 1930s. Stealth global trade war via currency devaluation.

First Shots Are Fired in Global 'Currency War'

http://www.cnbc.com/id/100377532

The article at first blames the Japanese for moving to devalue their currency and then belatedly acknowledge the US started it with the QEs, i.e. money printing.

Not mentioned in this article are the real victims of government incompetence fiddling with things in which they have no grasp of consequences…the poor and the retired on fixed incomes having to cope with inflation eating away their paycheck to paycheck existence. The middle class is shrinking as the government tinkers with money formulas while continually promulgating new regulations that slows business activity in turn killing off more jobs.

Here's a thought, the poor don't want food stamps and free health care, they want a job to have the independence to make their own choices in life. Connected to this is Obama's latest PR venture getting companies to pledge a veteran's hiring preference for the upcoming shrinking of the military. While there has always been a social push for hiring veteran's by any employer, what's particularly pernicious about this latest feel good maneuver is the growing acceptance of deciding who is more deserving, entitled or unrepresented for a job than of actual merit. There would be no need to push for preferences in a growing economy, now would there? This is particularly troubling as it reverses society's stigma on discriminatory hiring. Now we are accepting excuses to discriminate. What's next? Quotas on sexual preference hiring? Former government bureaucrat preference? No conservative hiring? Republicans need not apply? All this does is to ingrain into society the idea that select politically correct groups should be first in line for anything. This is disgustingly contrary to the Constitution, but then liberals have decided the Constitution needs to be changed anyway to suit their purposes.

The Inflationary Spiral

http://www.publiusforum.com/2010/04/13/the-inflationary-spiral/

#1, well, the Japanese have been at it for 20 years, not that it justifies our doing it on steroids for the past four years.

Comment by Tom — January 16, 2013 @ 9:00 am

WHAT HAPPENS IF WE DON'T RAISE THE DEBT LIMIT?

http://www.powerlineblog.com/archives/2013/01/what-happens-if-we-dont-raise-the-debt-limit.php

Much of the debt limit discussion is dishonest, like this statement from the Obama White House:

There are only two options to deal with the debt limit: Congress can pay its bills or it can fail to act and put the nation into default.

This is wrong: under the 14th Amendment, the US cannot default on its bond obligations, and there is no need to do so. Federal revenues are more than ample to pay interest on the $16.4 trillion national debt, and to pay off federal bonds as they mature. It is the other federal spending that will have to be cut if the debt ceiling isn't raised.

What should be done by the GOP is to force the issue of wasteful spending. Name and shame should be the tactic used against liberal bleating of the children starving if you don't raise the debt ceiling. Start with Coburn's Back in the Black report from the GAO. Name and Shame each time Obama opens his mouth claiming SS recipients aren't going to be paid. Each time it is claimed the military isn't going to be paid.

Name and Shame each and every wasteful spending program that Obama INTENDS TO FUND because he rather let children starve…

http://www.coburn.senate.gov/public/index.cfm/pressreleases?ContentRecord_id=1d817708-76ed-4b2b-9cc2-076415409d44

IF the GOP can't even do this, then we need to disband the Party and start fresh. This has been out there since 2011 and what has been done?
RSS feed for comments on this post.
Sorry, the comment form is closed at this time.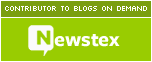 Never Forget: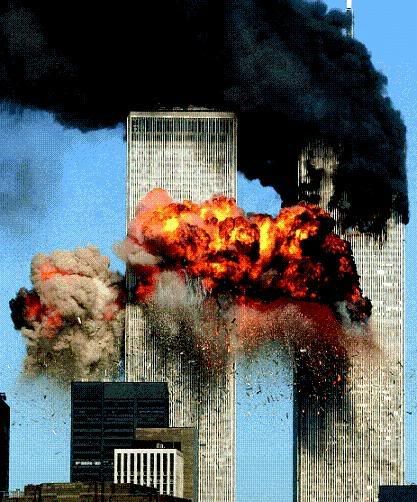 This Month's Posts
Categories
Money, Biz, Econ, IT

Local Yokels (SWO-NOKY)

* Technical, Search, Media *

Other Localities, State Lists

Mil sources & Mil Blogs

Religion and Positivity

z Campaign Sites z

z Pol-Party-Lobby Sites z

Unclassified
Comments
Comments are welcome, but are moderated.
Posting of comments is not immediate, and may take up to 24 hours.
Comment posting, as well as possible deletion, is
at the sole discretion of BizzyBlog.
Allowing a comment to be posted does not constitute agreement with it, or endorsement of it.
-----------------------------
S.O.B. Alliance
Testimonials
"(ACORN) says it provide lots of services for poor people, but a recent NewsBusters post by Tom Blumer exposes the hollow facts behind the claims."
"BizzyBlog did the work that American journalists apparently won't -- research. For the first time in 80 years, Ford outsold GM."
"The Best Analysis of Campaign Fraud: Tom Blumer. .... Thank you Tom for giving credit where credit is due."
"Tom Blumer .... dug up a treasure trove of Jeremiah Wright's revealing church bulletins. Blumer's investigative work was picked up by conservative talk radio and Jake Tapper at ABC News."
"Seems that there are more than a couple of folks taking notice of your postings, Tom. Excellent job .... I believe Cleveland is better off because of the job you did."
".... the best blogger in the state and a more talented, natural economist than any of those pointy-headed Keynesian halfwits."
"Tom Blumer at BizzyBlog brings actual facts about coal miner fatalities to light and gives the BDS'ers a reality check."
"Guys like Tom Blumer cover what really matters, and they're independent enough to tell the truth, without fear of aggravating .... corporate media owners."
"Great job with the investigation of Mr. McEwen. I hope your insightful commentary and investigation prowess will come to light in other races."